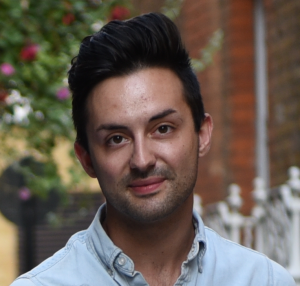 Matt has worked for Face Clinic London since September 2015, he previously worked for the NHS as a receptionist as well as a few other jobs too. Matt loves the environment of being in central Soho every day and the atmosphere working in Face Clinic London. Matt handles all email and telephone inquiries as well as the companies social media accounts, blog posts, client email promotions, advertising and marketing and website updates. Jack of all trades, master of one…maybe.
What Matt says about himself
What is your favourite product we sell? My favourite product that we sell here at Face Clinic London is the REN Flash Rinse. I've got really oily skin and it's a great cleanser especially if you travel through London every day!
What is your favourite treatment? I think one of the best treatments we do here is PRP. I had it done and my skin looked flawless for about 3 months.
Taste in music? I like folksy, guitar music the best. Take me to a hoedown any day.
Favourite food? I love Japanese food, I could literally eat it every day, or Thai…or Italian. It's all good.
Favourite drink? 7 Long-Island Iced Teas all mixed together in a big jug.
Favourite film? I'm a film buff so it's too hard to pick just one.
Favourite place in Soho? Any place that has cocktails and good music. I'm not fussy.
Favourite way to pass the time? Binge watching Netflix originals.