Please note, to inquire about Semi Permanent Make Up, or to book, please contact Rachel Pitman directly. You can do so via [email protected] or www.rachel-pitman.com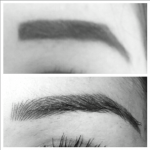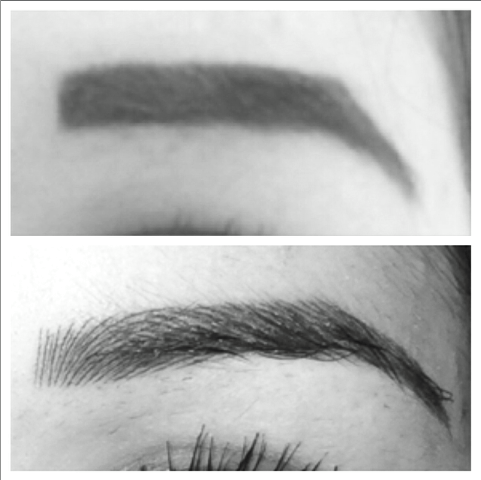 If you're an avid brow penciller, you might have a very specific way you draw them on. However, many people are unaware of the size and shape to best suit their face and compliment their features. Take the above client, for example. Daily, she would draw her eyebrows on as seen in the first image.  The brows began a little too far apart, her bulb (front section) was drawn too high, and the overall shape was too sharp. This created a downwards "sad brow" which didn't suit her beautiful face. Ideally, the bulb should always reside slightly lower than the tail!
When she came in for her consultation with our semi-permanent technician, agreeing on a new brow took a lot of negotiation, and meticulous attention to detail. Rachel was able to create a shape taking the client's original pencilled-in design, but making it more natural and flattering to the face. As a result of this team work and Rachel's application of fine hair strokes, we have some great, natural looking brows!