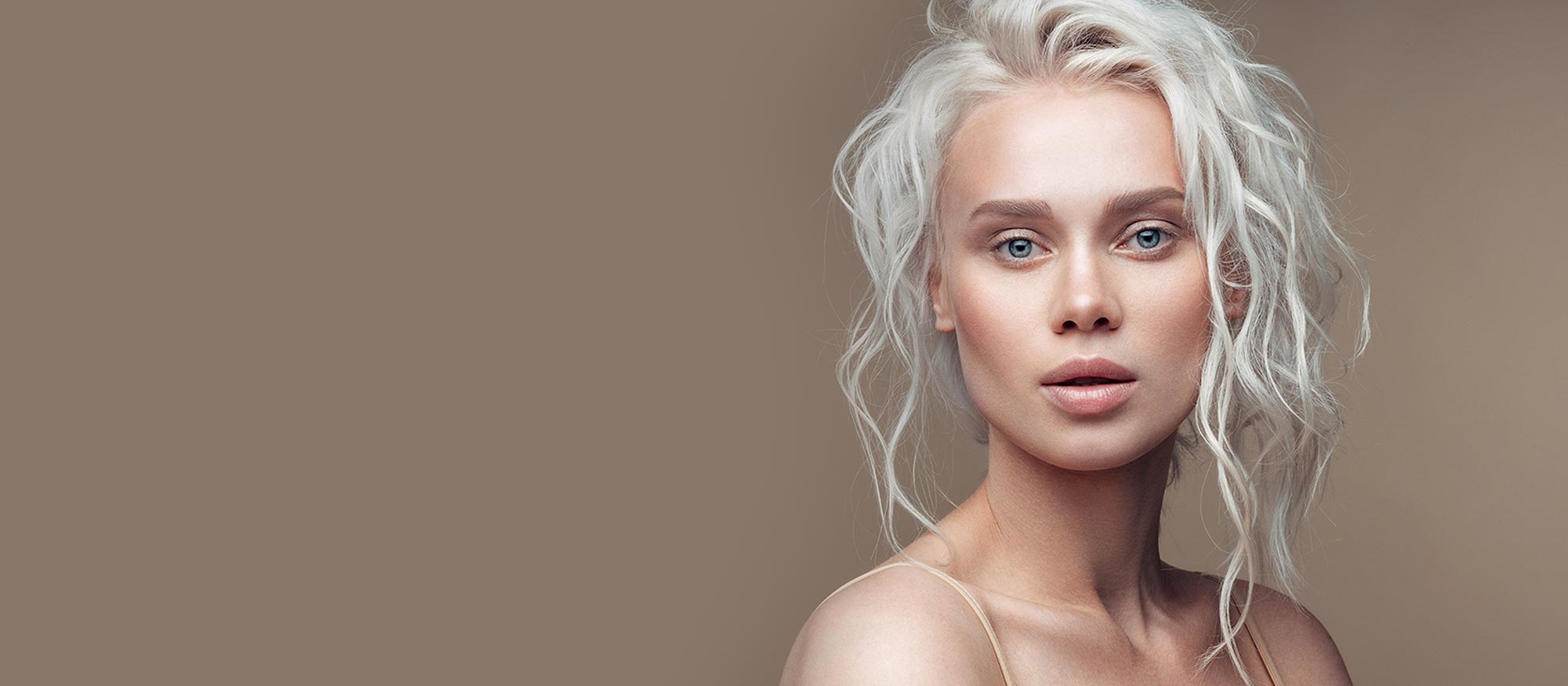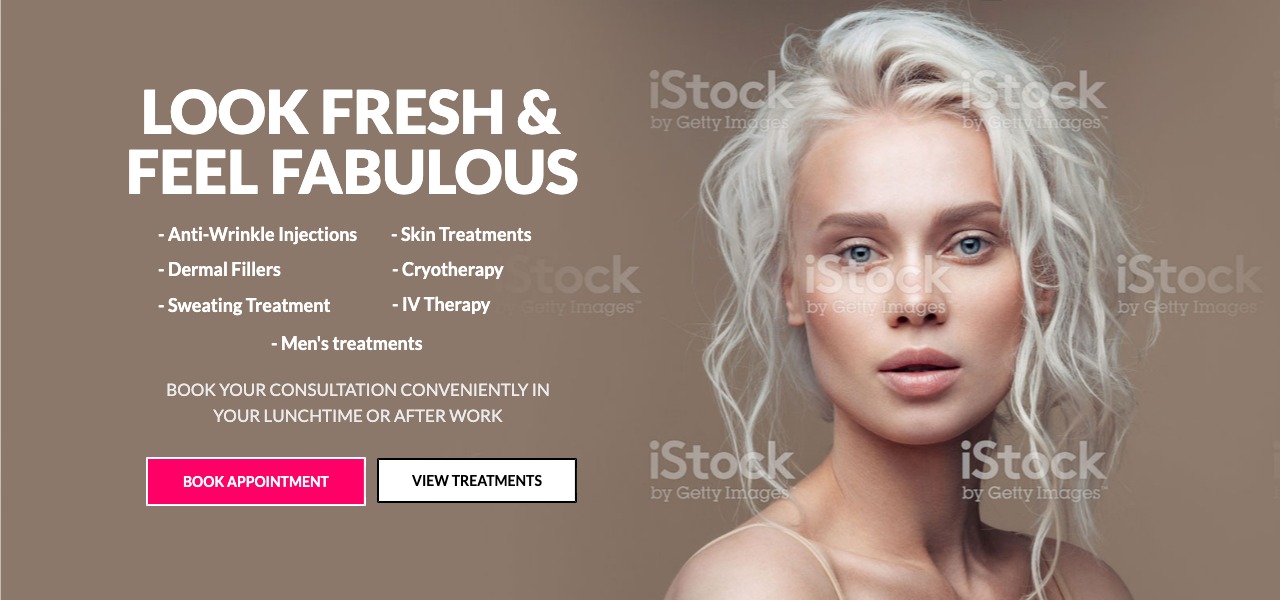 BOOK APPOINTMENT
CONVENIENT APPOINTMENT TIMES AVAILABLE
DURING LUNCH OR AFTER WORK
- Bunny Lines
- Advanced Anti-Wrinkle Treatments
- Marionette Lines
- Smoker's Lines
- Forehead Wrinkles
- Frown Lines
- Chin (Mentalis)
WRINKLE TREATMENT
DOCTOR LED
A warm and friendly welcome every time
and I am so very pleased with my treatment.
L.B., January 2020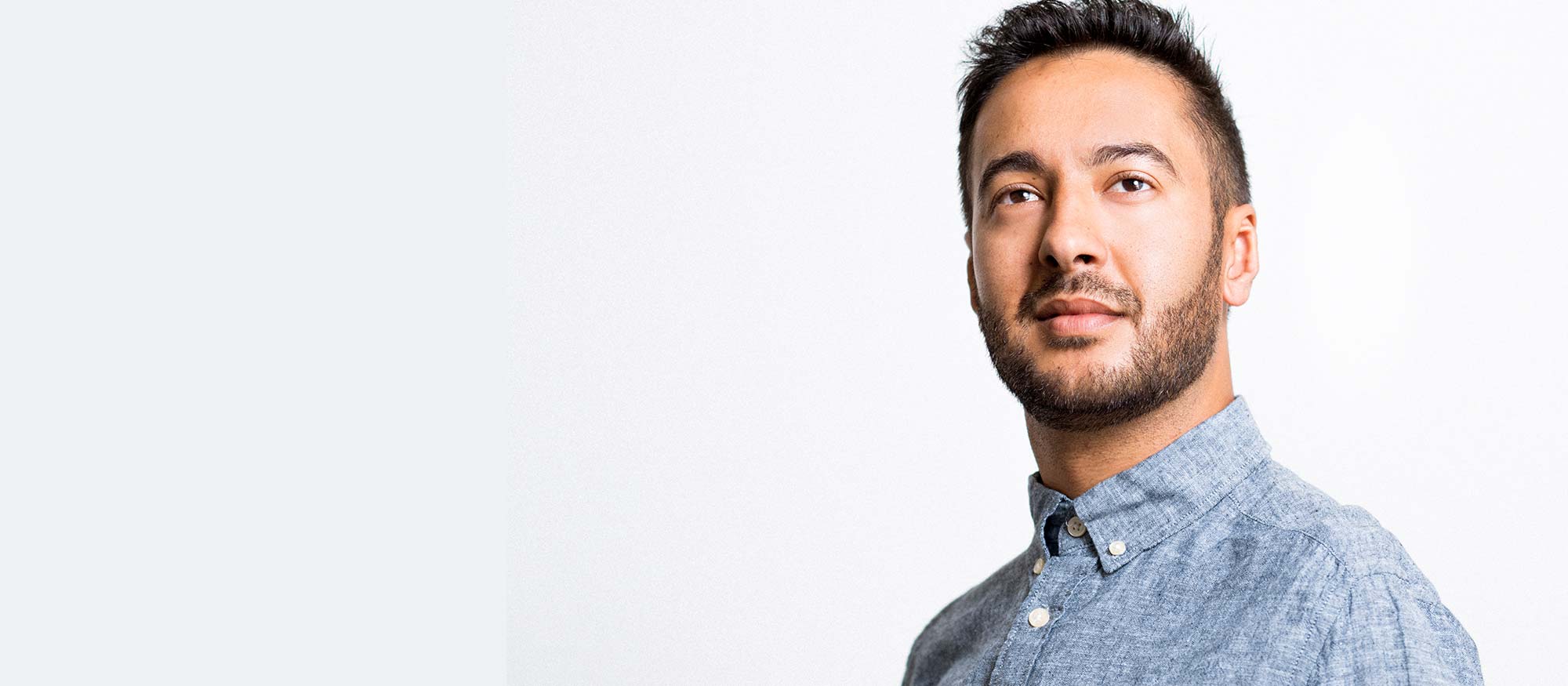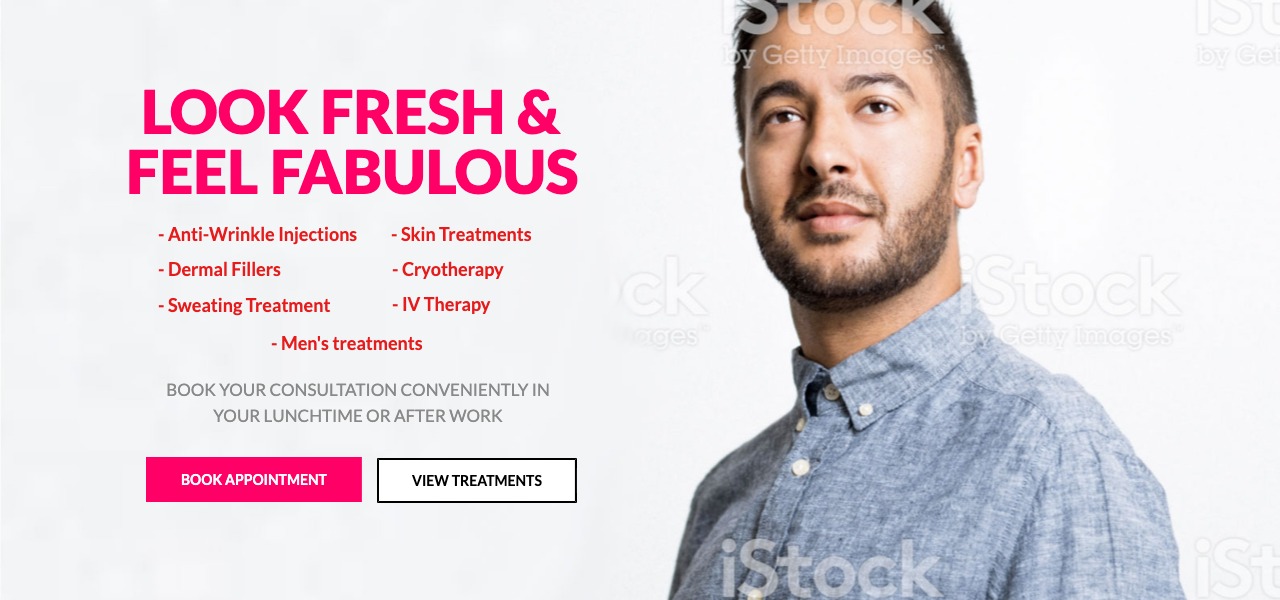 BOOK APPOINTMENT
BOOK YOUR CONSULTATION CONVENIENTLY IN YOUR LUNCHTIME OR AFTER WORK
- Rhinoplasty
- Skin Treatments
- Cryotherapy
- Sweating Treatment
- Dermal Fillers
- Wrinkle Treatment
MEN'S TREATMENTS
EXPERT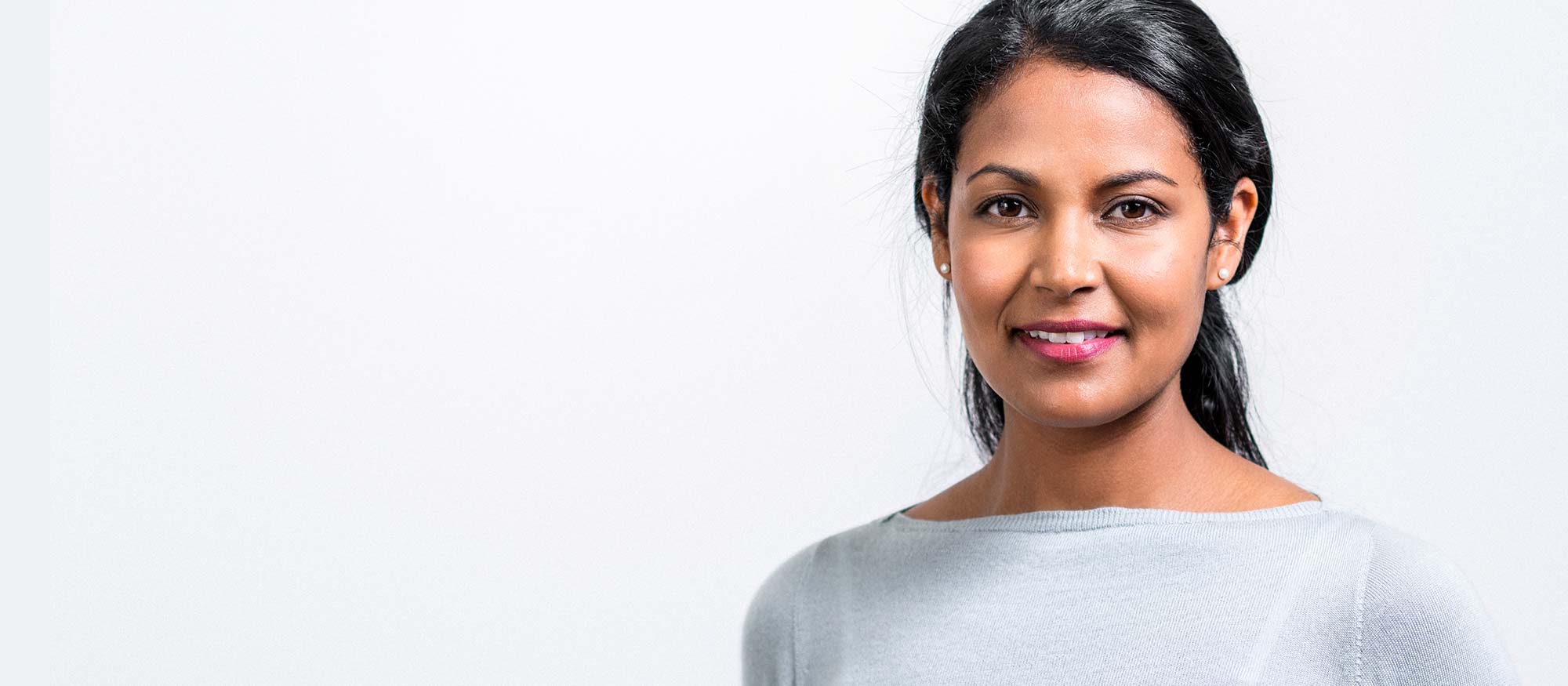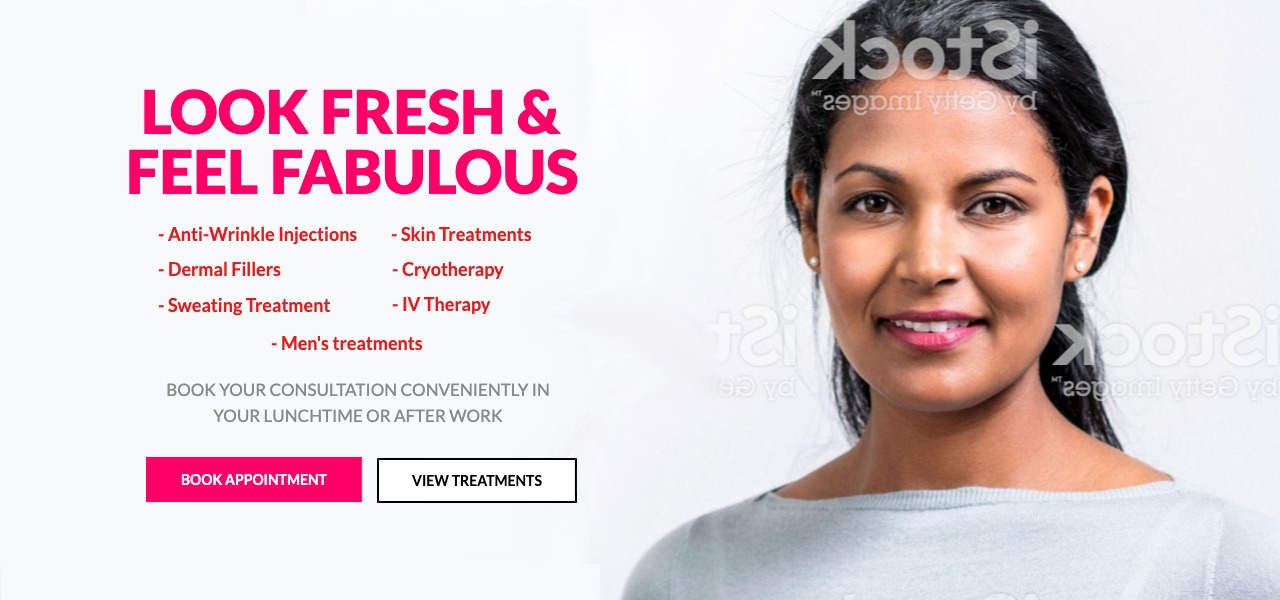 BOOK APPOINTMENT
LUNCHTIME OR EVENING
APPOINTMENTS AVAILABLE
- Men's Treatments
- Skin Treatments
- Cryotherapy
- Sweating Treatment
- Dermal Fillers
- Wrinkle Treatment
SKIN TREATMENTS
DOCTOR LED
Expert Dermal Filler Treatments
Dermal fillers can be used to reshape, contour, volumise, fill and revitalise the appearance of the face. Dermal fillers contain hyaluronic acid, a natural component of the skin, that diminishes as we age.
Replacing lost hyaluronic acid can smooth away facial lines and wrinkles, create fuller lips and cheeks, lift the skin to prevent dropping, and define and smooth facial contours to the nose, chin and jawline.
"The staff are friendly and professional and the procedure is hygienic. Dr. Anita always takes time to listen to what you want to achieve and explains as she goes. I'm very happy with my results."
All our dermal filler treatments are given by fully qualified and experienced cosmetic doctors, who specialise in tailoring the specifics of your treatment to your individual needs.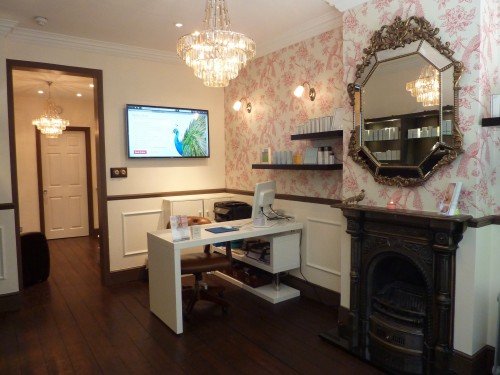 In most cases treatment itself takes under an hour to complete and after the treatment you can drive or head back to work immediately, no recovery period is needed. It is a common procedure with a strong safety profile.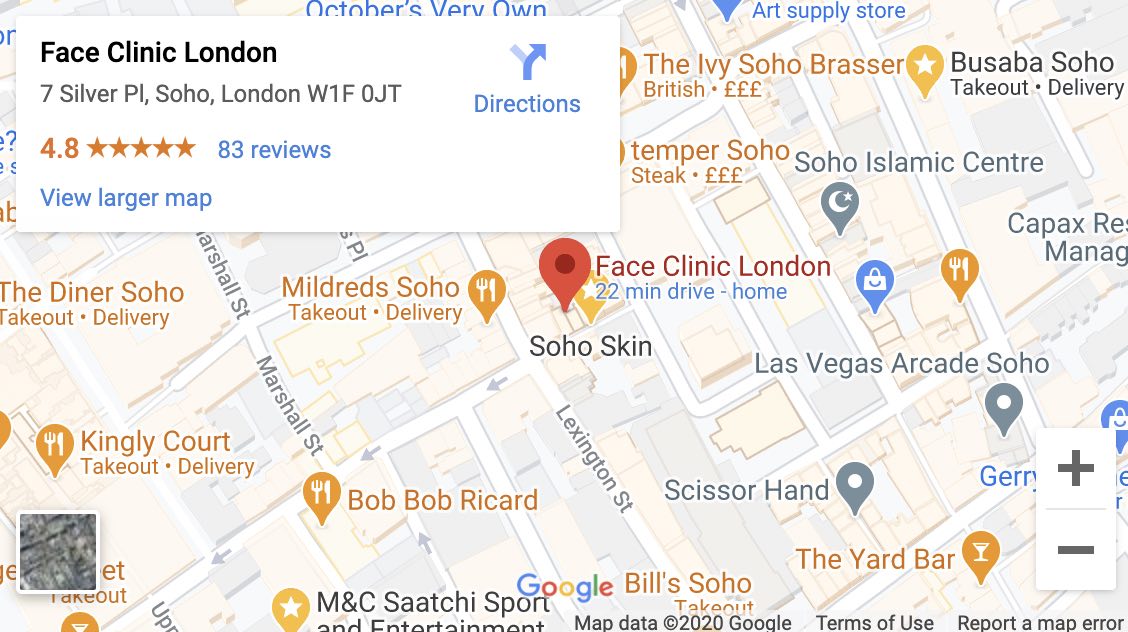 Face Clinic London,
7 Silver Place, Soho, London, W1F 0JT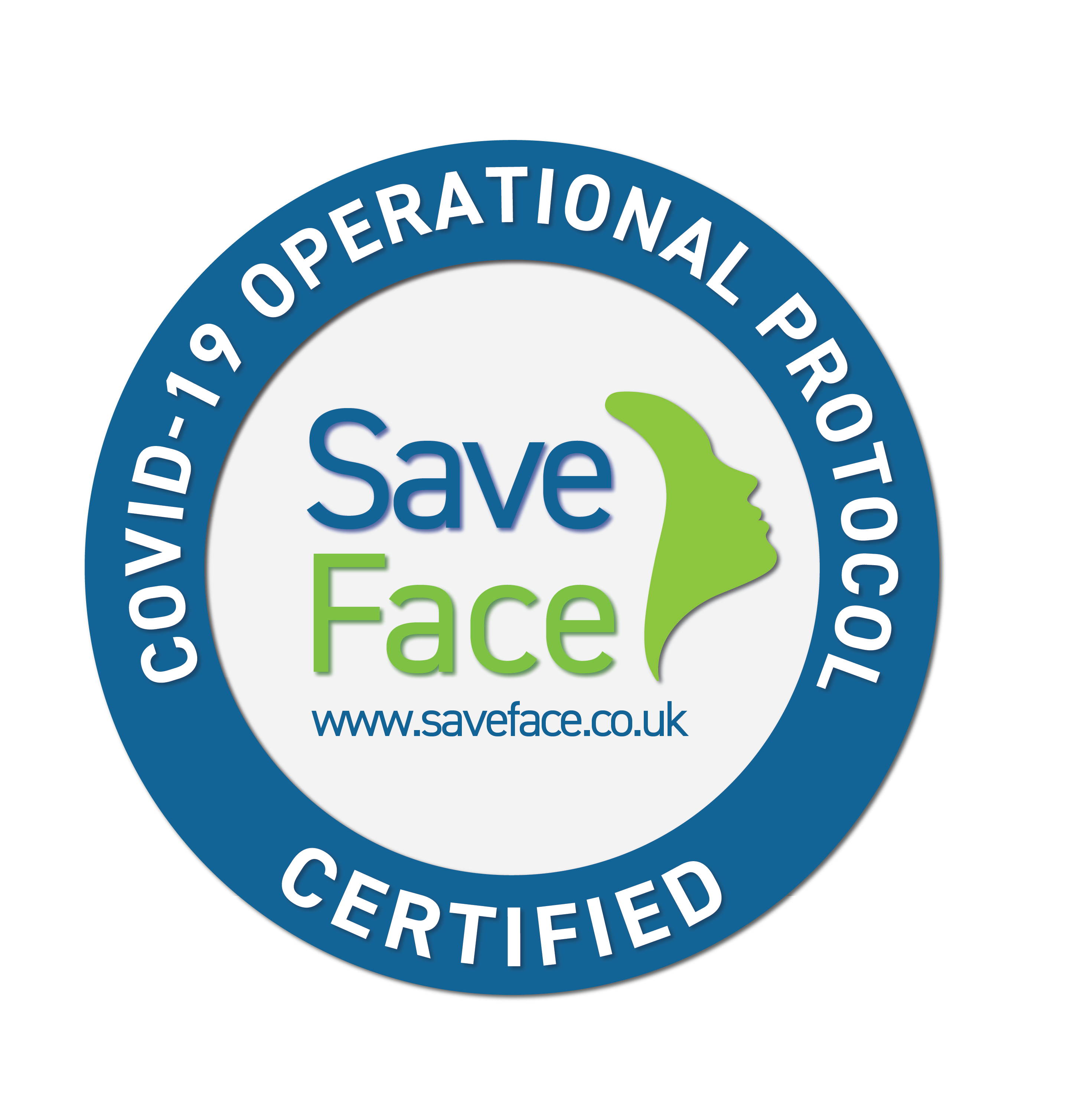 Dermal Filler Treatments.
Cheeks
To add volume and definition to the cheek area – an important area of focus in both providing a youthful appearance and also offering lift to the mid face.
Jowels
To fill in lost volume around the jowls.
Chin
Filler is added to lengthen or project the chin, to strengthen and define the chin, and balancing the nose and cheeks
Marionette Lines
To fill the area below the corners of the lip, and where necessary provide support to a drooping "sad" mouth.
Lips
Fillers are used to enhance the lips giving fuller, more shapely and defined lips. The lips can be enhanced by adding more volume to the body of the lips, defining the lip line, upturning sagging corners of the mouth, and reducing fine lines around the edges of the lips.
Nasolabial Folds
Softens the deep shadow between the corners of the nose and mouth, in turn alleviating an elongated and sometimes tired appearance.
Jaw Line
Providing a strong, well structured and defined jaw line, and beneficial where a more masculine square effect at the corner of the jaw is desired.
Nose
Filler is placed to allow the angles of the nose to be altered such that a bump can be filled to appear straight and smooth, a droopy tip can be lifted, a flat tip can be projected and asymmetry can be corrected.
Standard treated areas are lips, around the nose and mouth and the marionette lines. The amount of dermal filler needed is decided by the doctor during the consultation.
0.5 ml £230
1ml £330
2ml £610
3ml £840