Fabulous boutique male beauty treatments in the heart of Soho, London.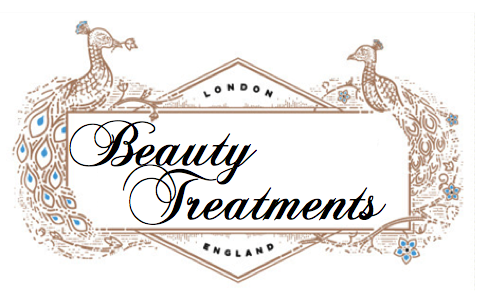 Nestled in the heart of Soho is our inner city escape, offering the best in male skincare and beauty.
Step inside our doors and you'll find a choice of advanced facials and male beauty services, including intimate male waxing, to make you look your best; with our shelves stocked with the latest pampering products from REN and our advanced skincare line by ZO Skin Health.
We know that waxing is not a one size fits all deal, which is why we offer both 'Hot Wax' and 'Strip Wax' – just ask your therapist Jorge for more information, and he can tailor a treatment to suit your needs!
Our highly qualified and experienced male therapist will have you looking and feeling amazing in no time. You can book online or pop in and see us on your lunch hour or on a break from the shops on Oxford Street.
Please note, the treatments below are offered by our Male Therapist; Jorge.
Beauty Treatments available Monday-Saturday.
Male Waxing and Hair Removal

Ears
£11
Nose
£11
Eyebrows
£15
Underarm
£16
Back and Shoulder
£39
Chest and Stomach
£43
Chest, Stomach, Back and Shoulder
£82
Full Arms and Hands
£39
Full Leg
£53
Crack
£16
Crotch and Scrotum
£53
Buttocks and Crack
£43
Crotch, Scrotum Buttock and Crack
£71
Back Sack and Crack
£99
Full Body
£165
Trim
£11
Manicure & Pedicures for Men

Mens Manicure
£22
Mens Pedicure
£38
Facial Treatments
Microdermabrasion
A deep exfoliation to improve congestion, fine lines, mild pigmentation and scarring.
45min £55
60min £71
Facials
Hour Facial
60min £65
Express Facial
35min £35
Massage
Back, Neck and Shoulder Massage
35min £35
Full Body Massage
60min £65
Body Scrub
60 Mins £65
Book your appointment
---
© 2019 Face Clinic Soho London Ltd. Registered company number 11190077. VAT number 298503075.
7 Silver Place, Soho, London, W1F 0JT
Book your appointment
Speak to our friendly team
If you would like more information about any of our services then please contact us by phone after 10am Tuesday to Saturday
020 7851 6624
or
[email protected]
Our clinic is located in Soho, just a few moments walk from Carnaby Street.Saturday clinics are available and also late evening clinics until 9pm on Tuesdays-Saturday.