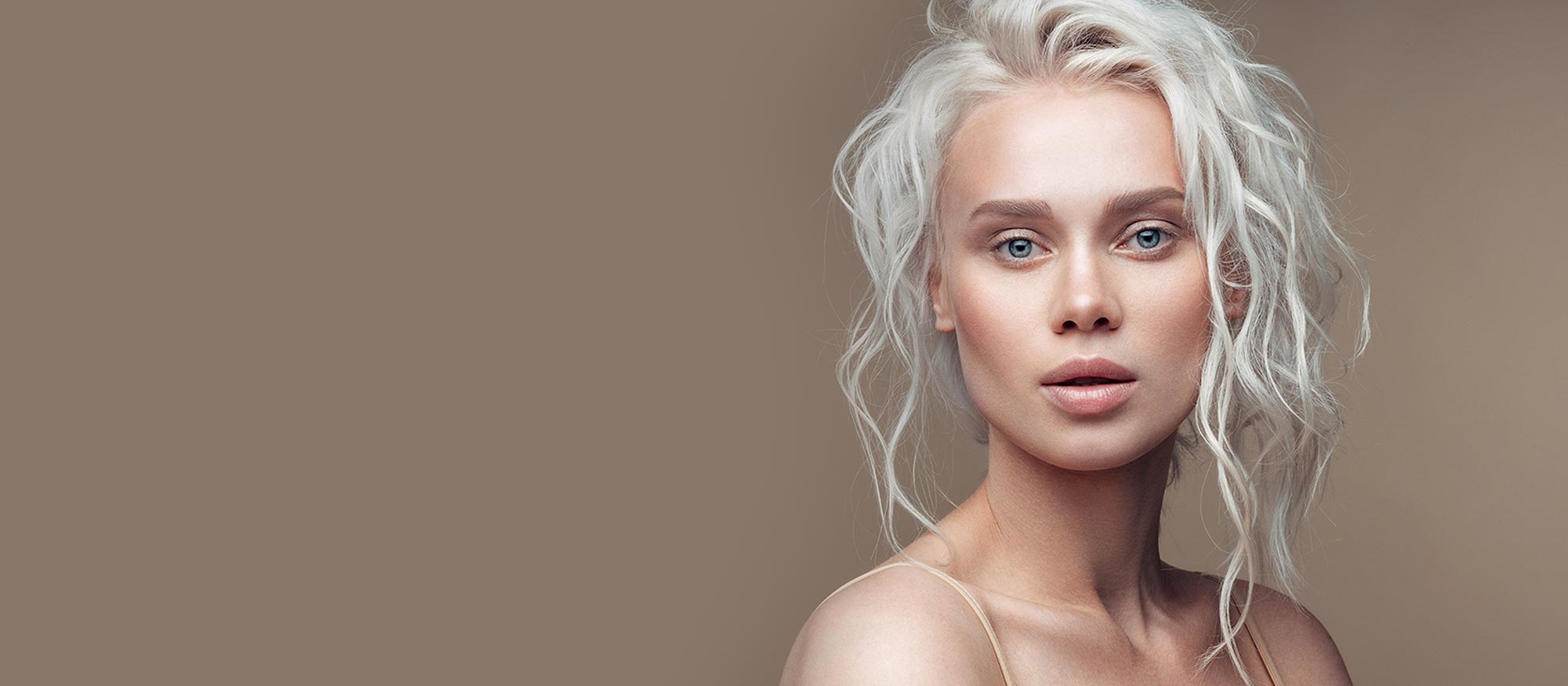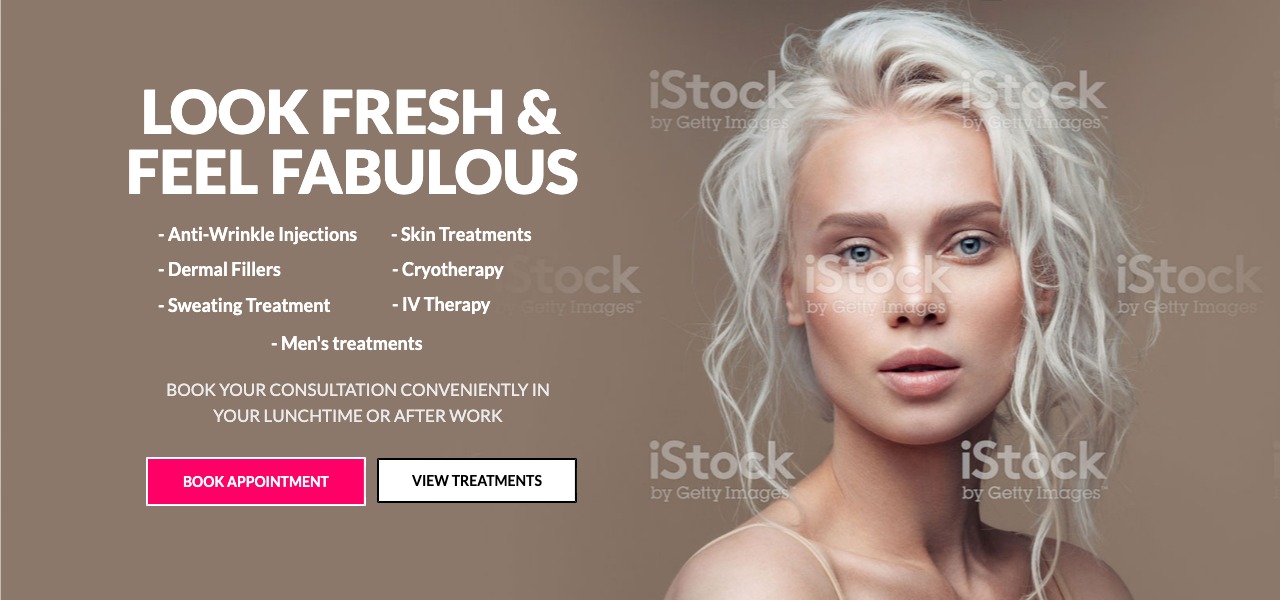 BOOK APPOINTMENT
CONVENIENT APPOINTMENT TIMES AVAILABLE
DURING LUNCH OR AFTER WORK
- Bunny Lines
- Advanced Anti-Wrinkle Treatments
- Marionette Lines
- Smoker's Lines
- Forehead Wrinkles
- Frown Lines
- Chin (Mentalis)
WRINKLE TREATMENT
DOCTOR LED
A warm and friendly welcome every time
and I am so very pleased with my treatment.
L.B., January 2020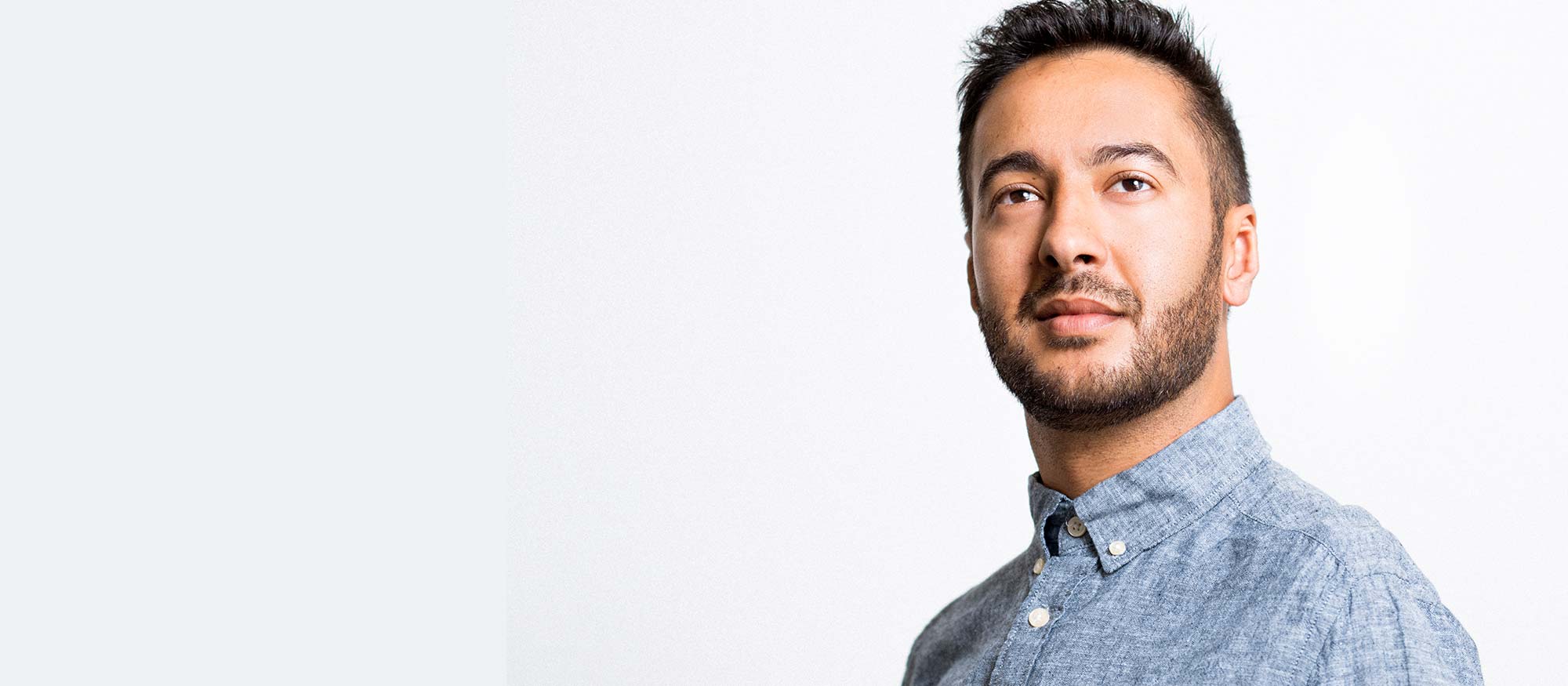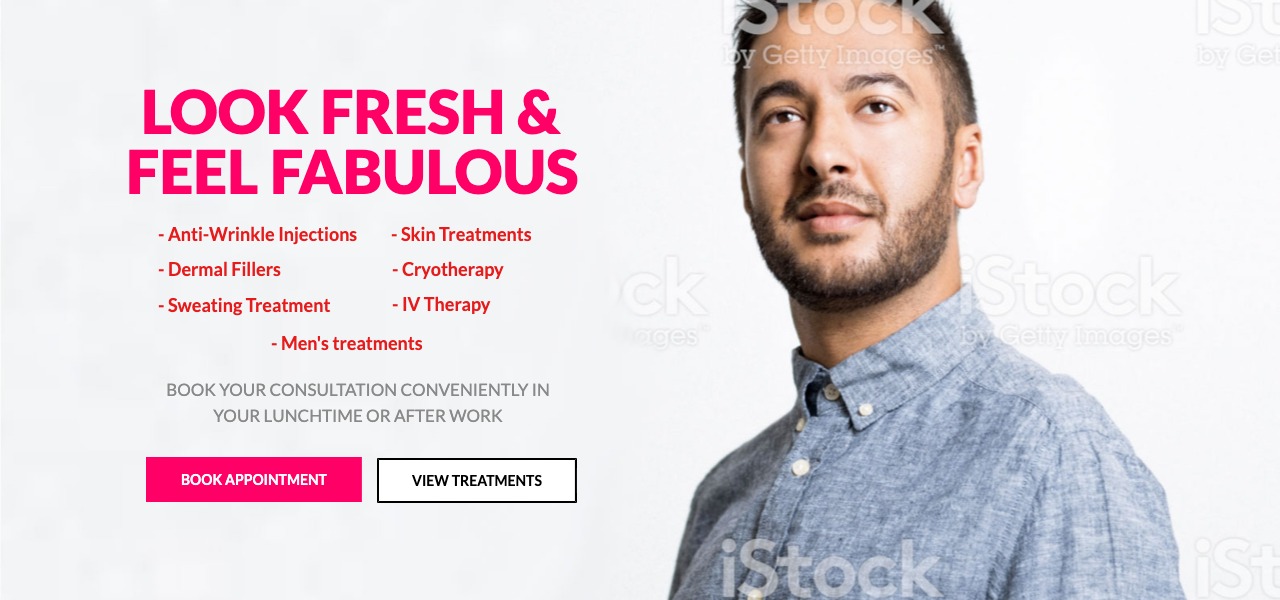 BOOK APPOINTMENT
BOOK YOUR CONSULTATION CONVENIENTLY IN YOUR LUNCHTIME OR AFTER WORK
- Rhinoplasty
- Skin Treatments
- Cryotherapy
- Sweating Treatment
- Dermal Fillers
- Wrinkle Treatment
MEN'S TREATMENTS
EXPERT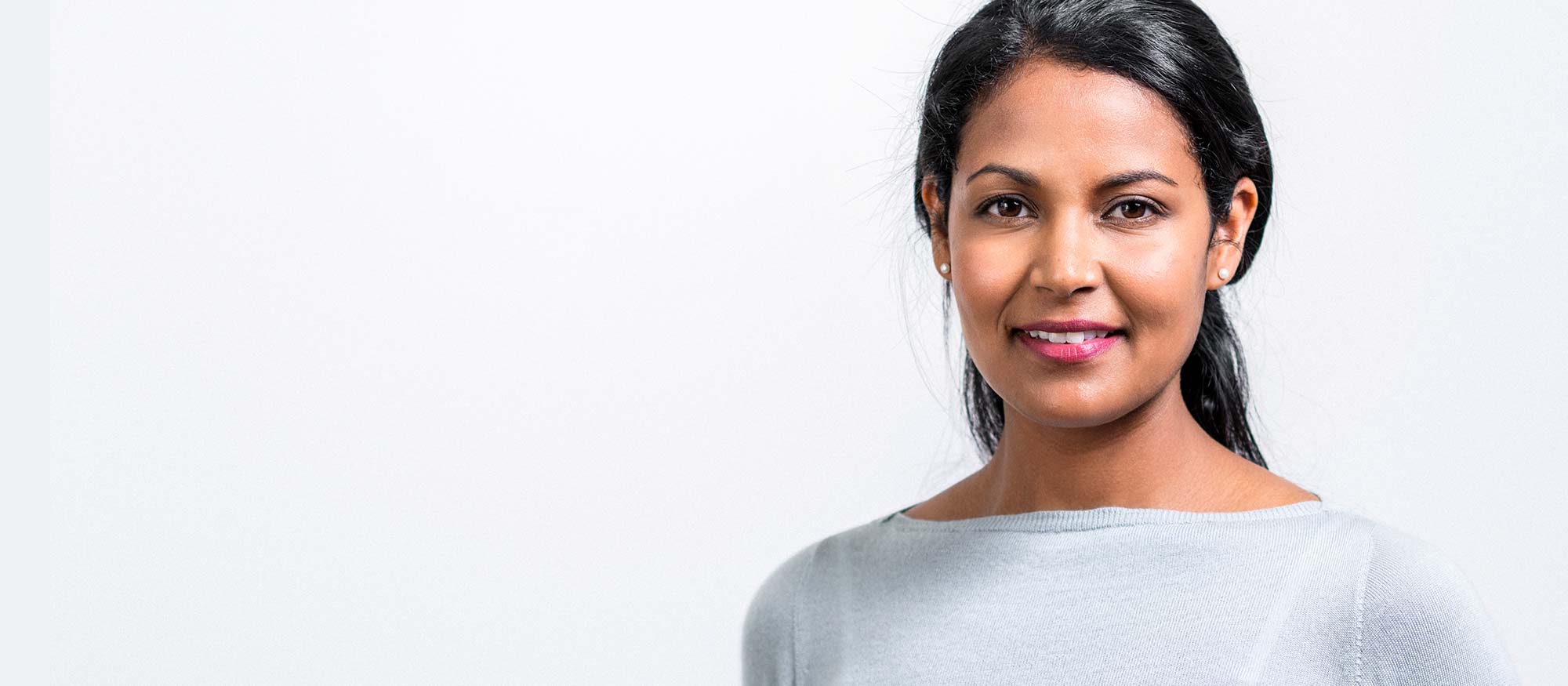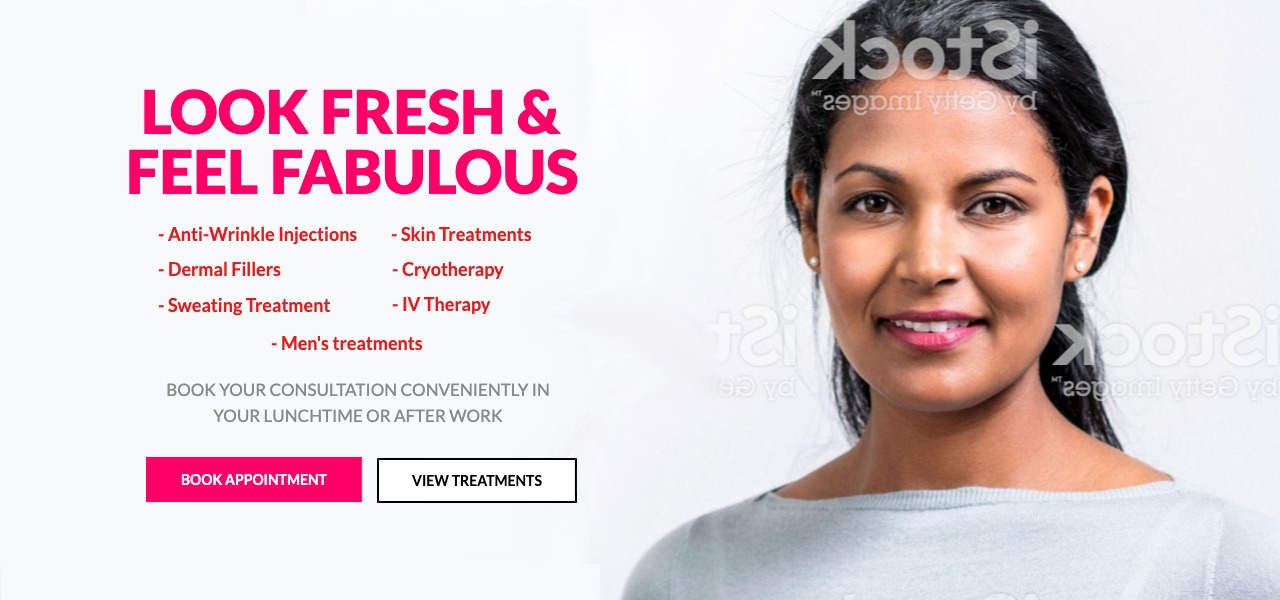 BOOK APPOINTMENT
LUNCHTIME OR EVENING
APPOINTMENTS AVAILABLE
- Men's Treatments
- Skin Treatments
- Cryotherapy
- Sweating Treatment
- Dermal Fillers
- Wrinkle Treatment
SKIN TREATMENTS
DOCTOR LED
Advanced Wrinkle Treatments
Anti-wrinkle treatments are very effective at reducing lines and wrinkles on the forehead, frown lines and face. They are our most popular treatment at Face Clinic London.
All our anti wrinkle treatments are given by fully qualified and experienced cosmetic doctors, who specialise in tailoring the strength your treatments to your individual needs. This means if wanted, you can retain some expression of the facial muscles, giving a more natural and subtle look with so called "Baby anti wrinkle injections".
"The staff are friendly and professional and the procedure is hygienic. Dr. Anita always takes time to listen to what you want to achieve and explains as she goes. I'm very happy with my results."
The treatment itself takes around 15 minutes to complete and after the treatment you can drive or head back to work immediately, no recovery period is needed. It is an extremely safe procedure.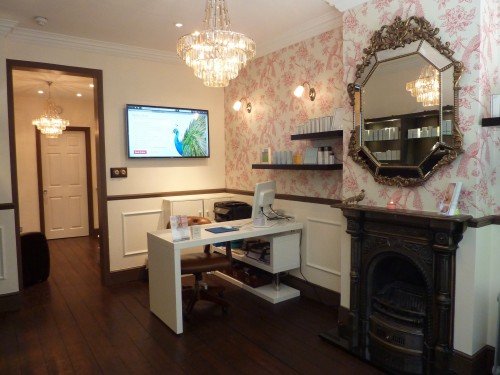 We offer a free follow up with a doctor two weeks after every anti wrinkle injection treatment to ensure that the treatment meets your expectations, If necessary a free top up of anti wrinkle injections can be given at this appointment.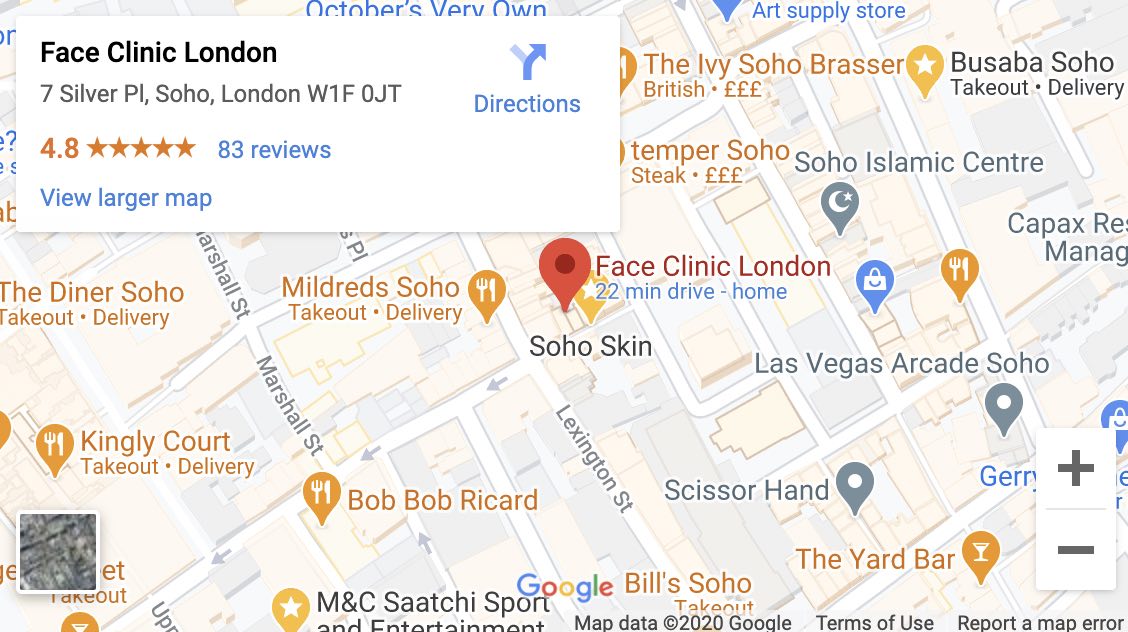 Face Clinic London,
7 Silver Place, Soho, London, W1F 0JT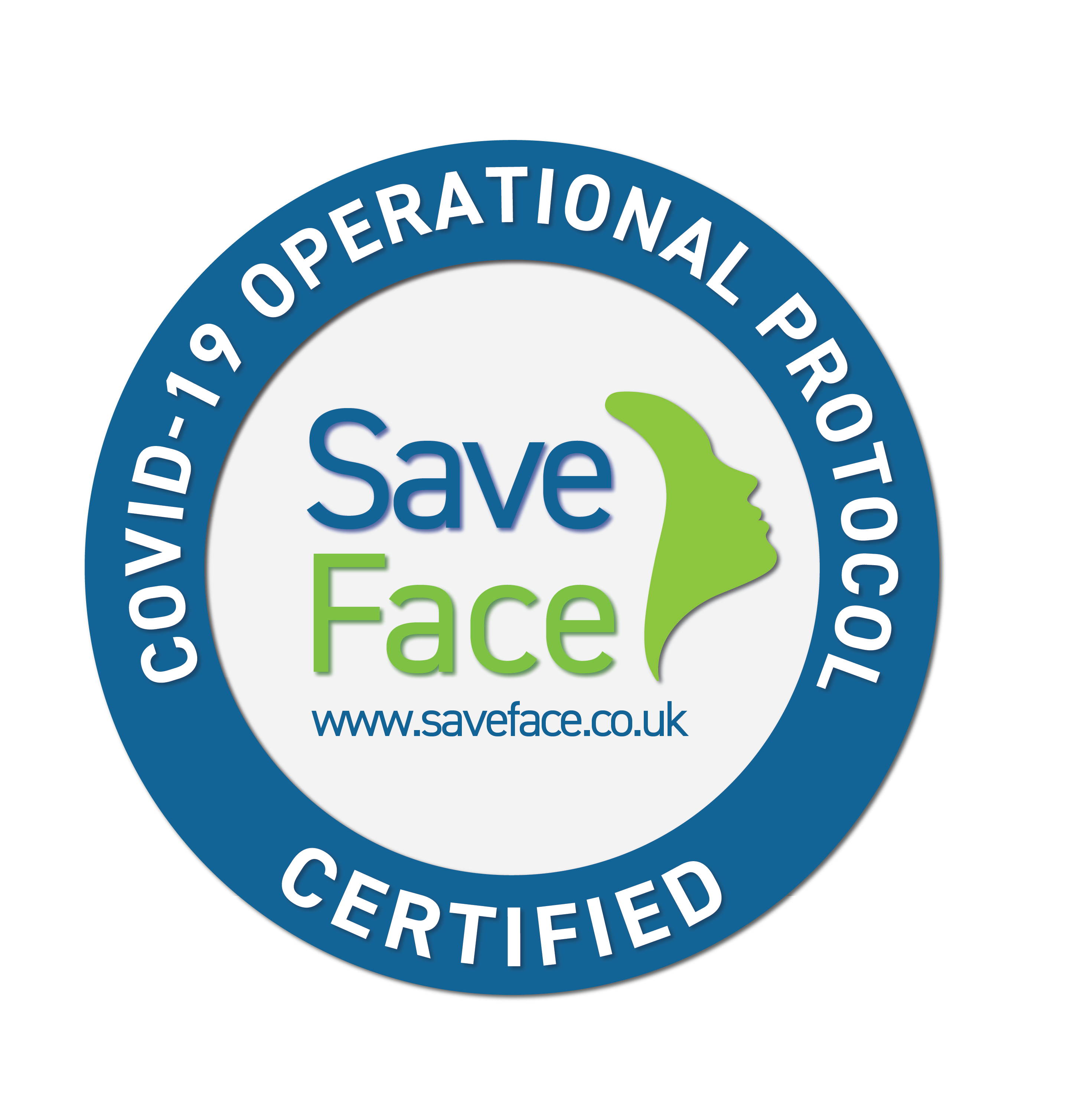 The chin (Mentalis)
The chin can be treated to give a less bulky and dimpled appearance which tends to occur as we age.
Crow's Feet
Crow's feet are found in the outer corner of the eyes. They appear more prominent when smiling or laughing.
Frown Lines
Frown lines can be seen as vertical lines in between the eyebrows and are common in people who frown a lot or have been overexposed to the sun.
Smoker's Lines
Smoker's lines appear around the mouth above the top lip. They can occur in non smokers, but can appear more prominent in smokers.
Forehead Wrinkles
Forehead wrinkles appear as horizontal lines on the forehead which are more prominent when you raise your eyebrows.
Marionette Lines
Anti wrinkle treatments can be injected into the corners of the mouth alleviating the sad appearance that can occur with ageing.
Bunny Lines
Bunny lines are wrinkles at the top of the nose which can appear when squinting or frowning and can be successfully treated with anti wrinkle injections.
Brow Lift with Anti Wrinkle Injections
Anti wrinkle injections can also be used to achieve an eyebrow raise or "Chemical Brow Lift".
1 Area £230
2 Areas £300
3 Areas £350
Additional areas ('Smokers Lines', 'Bunny Lines', Marionette Lines, Chin, Gummy Smile) £30 each if combined with standard areas, or £90 stand alone
Masseter Treatment for Teeth Grinding/Jaw Slimming
Large cheek muscles can give rise to a square or bulky looking jaw. In some people, treating the masseter muscle with injections will soften the jaw line. It can also be helpful for people who grind their teeth.
Priced separately, please contact us to discuss further.