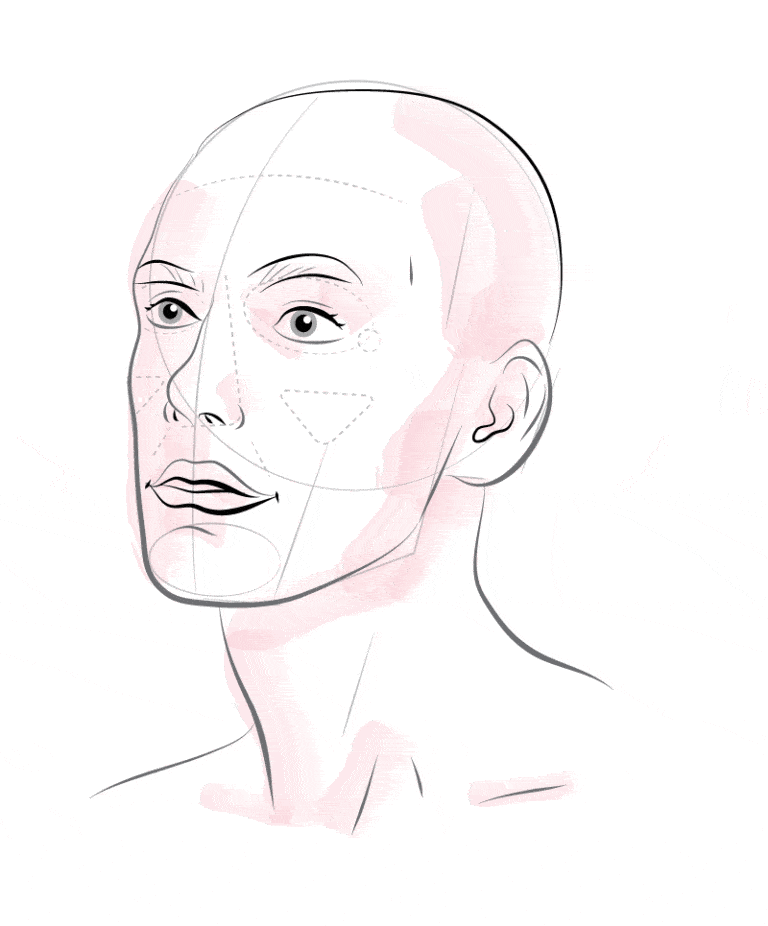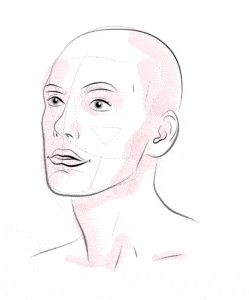 Non Surgical Rhinoplasty (also known as the "liquid nose-job") offers an alternative to undergoing a surgical nose job.
Having a facial feature that is out of proportion to the rest of the face can cause unhappiness.
Discontent with the structure of one's nose can be addressed with this treatment, without the need for cutting or general anaesthetic. In this procedure, dermal fillers are used to change the angles of the nose to create a smoother and more harmonious profile.
Frequently Asked Questions
What are Dermal Fillers?
Dermal Filler injections contain hyaluronic acid – a substance that naturally exists in the body. For this procedure we use the latest generation of Juvederm® Dermal Fillers by Allergan, a world leader in aesthetic products. These Dermal Fillers are non-permanent and contain lidocaine, a local anaesthetic to reduce discomfort associated with injections, to allow our patients a more pleasant treatment experience.
What are the advantages of a Non-Surgical Nose Job?
This procedure is not a replacement for traditional surgery. However, compared to surgery, there are several advantages to consider:
No scalpels or scarring
No general anaesthetic
Quick procedure – lasting less than an hour
Immediate results
No downtime – patients can return to work or their usual daily activities immediately
Non-permanent results
What can be achieved with this treatment?
Careful placement of Dermal Filler allows the angles of the nose to be altered such that a bump along the nose can be filled to appear straight and smooth; a droopy tip can be lifted; a flat tip can be projected and asymmetry can be corrected. Artistic yet strategic placement of filler can even make a larger nose have the impression of appearing smaller, due to a more harmonious interplay of lines and angles.
What aftercare is recommended at home?
We ask that patients avoid strenuous exercise, alcohol, excessive heat (such as saunas) and massage of the treated area for 24 hours post treatment. Beyond that, no special precautions need be taken and you can simply look forward to the results of your treatment taking effect.
Who is likely to benefit from a Non Surgical Nose Job?
People most likely to benefit from Non Surgical Nose Job treatment are those:
Looking to correct minor imperfections
Looking for a more a temporary solution, perhaps before committing to a permanent surgical solution
Or those patients who are averse to a more invasive surgical procedure
Will a Non- Surgical Nose Job significantly change my appearance?
Our Doctors approach every case as an individual work of art. Your doctor will assess the dynamics of your face with the aim to be that your features show harmony and balance, yet remain true to your own look. Our aim is to enhance, not drastically change. We believe less is more, and our Doctors will work with you to achieve desired and subtle results.
How long will a Non-Surgical Nose Job Last?
The effects of this treatment should last 18-24 months
Are Dermal Fillers Safe?
Whilst the Dermal Fillers we use at Face Clinic London have been rigorously tested and have a very good safety record; no injectable treatment is without risk. We recommend that you always seek an appropriately trained and highly skilled Medical Professional to administer any injectable treatment.
At Face Clinic London, only fully GMC registered, NHS practising and Save Face accredited Doctors carry out our dermal filler treatments.
Who will perform your Non Surgical Nose Job treatment?
Treatment with Dermal Fillers and other injectable treatments, is still largely unregulated in the UK, allowing for wide variation in the qualifications and experience of practitioners, and the standard of treatment provided to patients.
At Face Clinic London your treatment will always be carried out by a Doctor. Both our Doctors are fully GMC registered, Save Face Accredited, and engage in regular training to remain able, skilled and professional in the treatments they provide. Both our Doctors also work within the NHS and undergo regular appraisal and revalidation.
It is important that you feel comfortable with your Doctor, not only in their ability and knowledge, but also on a personal level. We encourage all our patients to carefully research the practitioner offering them treatment, and only to make an informed decision on proceeding with treatment once they are comfortable with their impression, their experience and their qualifications.