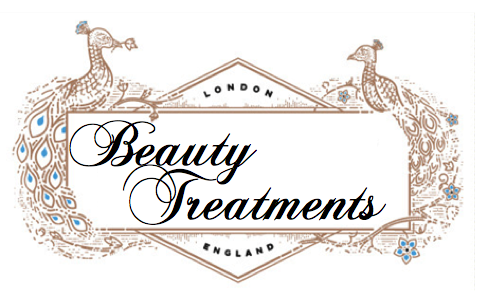 As of 1st April 2018, 'Face Clinic London' merged with our sister company 'Soho Skin' to create 'Face Clinic Soho London'! We're very excited about this new chapter for the business, and are pleased to announce that all of 'Soho Skin's' treatments are still available with the lovely Sophia and Jorge! All the same contact details remain – phone number 0207 851 6624, booking system and address. We're in the same place – just all in the same business now!
View all treatment details below, including updated prices. We'll see you soon!
-Face Clinic Soho London team.
Nestled in the heart of Soho is our inner city escape, offering the best in skincare and beauty. Step inside our doors and you'll find a choice of advanced facials, nail and beauty services to make you look your best; with our shelves stocked with the latest pampering products from REN, our advanced skincare line by ZO Skin Health, and a kaleidoscope of colour from Morgan Taylor nail paints.
With our pedicure bar, manicure station and two fully-stocked treatment rooms, our highly qualified and experienced therapists will have you looking and feeling amazing in no time. You can book online or pop in and see us on your lunch hour or on a break from the shops on Oxford Street. Our expert Skin Specialists are on hand to help advise you with your skin dilemmas and give you as much informative advice as possible to help you achieve a balanced, clear, radiant and youthful complexion.
Beauty Treatments available Monday-Saturday.
Facial Treatments
Microdermabrasion
A deep exfoliation to improve congestion, fine lines, mild pigmentation and scarring.
45min £55
60min £71
Derma Roller
Micro skin-needling to stimulate healthy skin repair and regeneration. Course of 6 recommended.
£180
REN Facials
REN Renew
An advanced anti aging facial designed to plump, renew and revitalise wise, experienced skin.
75min £88
REN Radiance
An advanced facial designed to visibly perfect skin tone and leave skin looking energized, radiant and luminous.
75min £88
REN Bespoke
An energizing, radiance boosting facial to enhance naturally happy, healthy skin.
60min £71
REN Express
An ideal booster cleansing and hydrating treatment when you simply don't have the time to lie down for the full hour.
30min £40
ZO Facials
ZO Facial treatments are relaxing yet prescriptive facials, to help with a variety of skin concerns including acne, dry skin and signs of ageing. There is no down time with these treatments although we recommend to not apply make up after the treatments
ZO Express Medi Facial
30 Mins £40
ZO Medi Facial
55 Mins £70
ZO Stimulator Peel
This revolutionary beta/alpha acid peel stimulates cellular turnover, reducing fine lines and wrinkles and improving overall skin tone, texture and clarity without downtime.
45 Mins £80
Hair Removal
Male Waxing
Ears                                                                                                       £11
Nose                                                                                                      £11
Eyebrow                                                                                               £15
Underarm                                                                                            £16
Back and Shoulder                                                                             £39
Chest and Stomach                                                                            £43
Chest, Stomach, Back and Shoulder                                               £82
Full Arms and Hands                                                                         £39
Full Leg                                                                                                £53
Crack                                                                                                    £16
Crotch and Scrotum                                                                          £53
Buttocks and Crack                                                                           £43
Crotch, Scrotum Buttock and Crack                                               £71
Back Sack and Crack                                                                         £99
Full Body                                                                                             £165
Trim                                                                                                      £11
Female Waxing
Bikini Line                                                                                          £23
Extended Bikini Line                                                                        £33
Brazilian                                                                                             £45
Hollywood                                                                                          £45
Eyebrow                                                                                             £15
Underarm                                                                                          £16
Lip                                                                                                        £11
Chin                                                                                                     £11
Full Arm                                                                                              £33
Full Leg                                                                                               £33
Half Arm                                                                                             £22
Half Leg                                                                                              £22
Patch                                                                                                  £11
Eyelashes and Eyebrows
Eyebrow Tint                                                                                      £16
Eyelash Tint                                                                                        £22
LVL Lash Lift (Patch test required 24h prior)                                £65
Eyelash Tint & Eyebrow Tint                                                            £33
Eyebrow Thread                                                                                £15
Lip Thread                                                                                          £11
Massage
REN Bespoke
An indulgent full body massage combining acupressure and shiatsu with RENs deep slow massage technique to detoxify, relax and invigorate.
60 Mins £71
REN Back To Life
Influences from Japanese Acupressure and Swedish massage, help to relieve tension, stress and worries from your back, neck and shoulders. Bringing you back to life and restoring your inner balance.
30 Mins £40
REN Ultimate Body Scrub
An invigorating mineral rich full body exfoliation using principles of RENs body massage to buff away dead skin cells and leave your skin velvety soft and renewed.
60 Mins £71
REN Body Rebalance
An invigorating mineral rich exfoliation and Tsubo pressure point massage that will leave the skin moisturised, toned and renewed for a feeling of total wellbeing.
120 Mins £137
Back, Neck and Shoulder Massage
30min £35
Full Body Swedish Massage
60min £71
Full Body Deep Tissue Massage
60min £71
Manicure & Pedicure
File & Polish Hands                                                                            £20
Full Manicure                                                                                      £34
File & Polish Feet                                                                                £20
Full Pedicure                                                                                        £44
Mens Manicure                                                                                   £22
Mens Pedicure                                                                                    £38