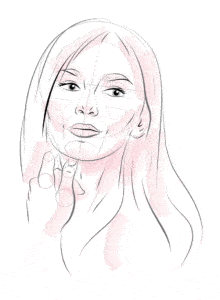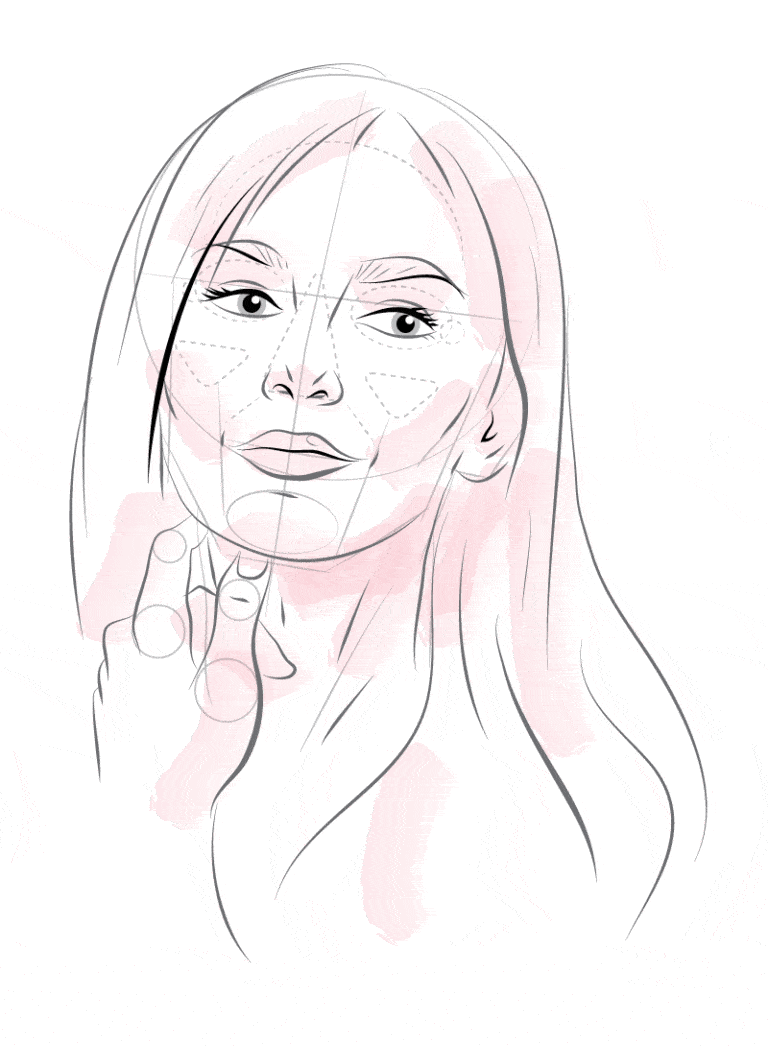 Restylane Skin Boosters is an alternative way to nourishing your skin, especially designed to deliver deep-skin hydration.
This means increasing hydration levels within the skin to deliver lasting moisturisation and improvements on the skin's surface, creating a fresh and natural look.
The treatment involves hydrating microinjections of a soft, gel-like substance called Hyaluronic Acid (HA) into the skin, which improves the skin's firmness, elasticity and radiance. Water-loving HA is found naturally in the body where it maintains hydration in the skin. As we age, the quality of our HA diminishes over time. Restylane Skin Boosters provides the opportunity to replenish and maintain natural hydration levels from within as the stabilised HA in Restylane Skin Boosters
Frequently Asked Questions
What areas can be treated with Restylane Skin boosters?
Restylane Skin Boosters can be used to treat a range of areas including the face, neck, décolletage and hands. They are most commonly used on the lower face, and are a perfect treatment for smokers lines. Restylane Skin Boosters works to improve skin texture and hydration around the mouth, chin, and lower cheek.
How does Restylane Skin Boosters work?
From our twenties onwards the fibroblasts within the skin stop producing so much of the skins own natural Elastin, Collagen and Hyaluronic acid. Restylane Skin Boosters is a course of treatment, three sessions 2- 4 weeks apart that uses micro injections to stimulate the skins fibroblasts and encourage increased production of the skins natural moisturisers. This in turn increases cell turn over, which gives a lasting effect to treatment. The addition of Hyaluronic Acid acts as a plumping and firming agent, giving the skin a more youthful, radiant appearance from within.
What are the benefits of Restylane Skin Boosters?
Restylane Skin Boosters improves the skins firmness, elasticity and radiance in a subtle and gradual way that is natural but noticeably invigorating. The micro injections stimulate the fibroblasts to produce more of the body's own Hyaluronic Acid, Collagen, and Elastin, this means that the treatment has ongoing benefits beyond the course of treatment.
What is Hyaluronic Acid?
Water loving Hyaluronic Acid is found naturally in the body where it maintains hydration in the skin. As we age the quality of our HA diminishes over time. Hyaluronic Acid is a substance that naturally made by the skin, improving natural hydration levels and boosting Collagen production and Elastin in the deeper layers of the skin. Hyaluronic Acid increases hydration levels which in turn improves the skin surface texture and appearance.
What does Restylane Skin Boosters treatment involve?
Before Treatment
During the initial consultation at Face Clinic London, your Doctor will discuss your treatment expectations. After discussion of what you wish to achieve and assessment of your treatment needs, your Doctor will advise if Restylane Skin Boosters is suitable for you. After a treatment plan has been agreed, and only once you are happy to proceed, you will be asked to read, understand and sign a consent form before the treatment can begin.
During Treatment
Restylane Skin Boosters is injected into the skin in small amounts using a very fine needle. Treatment improves natural hydration levels and boosts collagen production and elastin in the deeper layers of the skin. This in turn improves the skin surface texture and appearance. Numbing cream can be used to make the procedure more comfortable.
The treatment is quick, typically taking about 30 minutes. Treatment with Restylane Skin Boosters does not affect facial expression and the benefits can normally be seen over the following days.
After Treatment
Restylane Skin Boosters products are biodegradable, which means they will be naturally broken down by the body. To ensure an optimal and long-lasting result, a course of three treatments 4-6 weeks apart is recommended, followed by a maintenance treatment once every 6 months.
Downtime following a treatment is minimal, and many clients are able to return straight to work. After Restylane Skin Boosters treatment some reactions might occur, these include; slight redness, swelling, itching, bruising, pain and tenderness. The reactions are generally mild to moderate and usually disappear shortly after injection. They typically resolve spontaneously within one or two days.
Are there any risks with Restylane Skin Boosters?
Restylane products have proved themselves with an excellent safety record since its launch in 1996. Restylane Skin Boosters product related reactions are rare. There are some injection related reactions which may occur after any injection; they typically resolve spontaneously a few days after injection to the skin or within a week after injection into the lips.
These reactions include redness, swelling, pain, itching, bruising or tenderness at the injection site.
Who will perform your Restylane Skin Boosters treatment?
Treatment with Restylane Skin Boosters and other injectable treatments, is still largely unregulated in the UK, allowing for wide variation in the qualifications and experience of practitioners, and the standard of treatment provided to patients.
At Face Clinic London your treatment will always be carried out by a Doctor. Both our Doctors are fully GMC registered, Save Face Accredited, and engage in regular training to remain able, skilled and professional in the treatments they provide. Both our Doctors also work within the NHS and undergo regular appraisal and revalidation.
It is important that you feel comfortable with your Doctor, not only in their ability and knowledge, but also on a personal level. We encourage all our patients to carefully research the practitioner offering them treatment, and only to make an informed decision on proceeding with treatment once they are comfortable with their impression, their experience and their qualifications.