Face Clinic London
Look and feel beautiful with Wrinkle Treatment, Dermal Fillers and Chemical Peels from Face Clinic London
We provide a full range of cosmetic treatments, including Botox wrinkle treatments, excessive sweating treatment and dermal fillers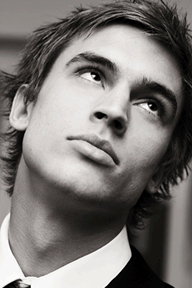 Face Clinic London was founded by two fully trained and experienced doctors in the heart of London. We aim to provide a professional and friendly service to our clients.  We offer the following treatments:
All our injectable treatments are given by fully qualified GMC registered doctors. Read more about our doctors and our dedicated team.
We offer all new clients an impartial and independent free consultation where we work together to achieve your personal aesthetic goals.
All clients receiving wrinkle treatment are offered a free two week post treatment review with a doctor.
9/10 of our Clients Highly Recommend us
"Great location, fantastic welcome & made to feel very comfortable. Great service, best treatment I've had in the whole 9 years I've been having it, happy (and smooth), face!! Will definately be back for more!!" JT from Lincoln, December 2012.
"Such a friendly environment! Both doctors were incredibly nice and willing to take the time to talk through the procedure before having the injections. I did not feel like they were pushing me to do more than I was comfortable doing." Anon from London, May 2012.
"Anita and Nazim are friendly and down to earth. They made me feel at ease as I was feeling a little nervous! They are both approachable and I feel comfortable with them. Thank you." JT Camden, March 2010.
Average rating
90
reviews. Read more
testimonials
from our clients.
out of 5, from
Our Clinics
Here is a small selection of the many informative articles that are available to read on our skincare blog:
Wrinkle Treatment & Beauty Blog Articles
Dermal Filler Blog Articles
Information about Hyperhidrosis (excessive sweating treatment)
Information about Chemical Peels
Microdermabrasion Info
Semi Permanent Make Up Blog Articles
Coming soon the Face Clinic London Skincare Store.
Book a free consultation
All treatments are given by fully qualified doctors
All prices include a free initial consultation & two week post treatment review
We have clinics located in Harley Street and Soho
Saturday and late Thursday evening clinics available
Daily protection for your skin
Protect your skin daily from harmful environment factors such as smoking, pollution and natural ageing. Moisturise and regenerate your skin with our handpicked selection of high quality anti-ageing creams and serums backed by science.
Explore our online Skincare Store