Hannah loves being in the thick of it in Soho, a city girl at heart; she adores the hustle and bustle, and the lovely, friendly environment of Silver Place.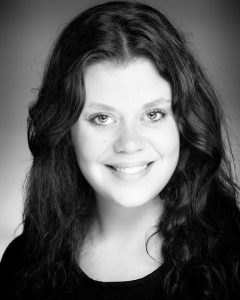 What is your favourite treatment? I waited around 9 months after starting here, to try out the wonderful Botox. I waited that long purely because I wasn't even sure I wanted it! After all that time watching people come and go, seeing the results and reading the reviews – I realised it was definitely for me. Such a quick and simple procedure, I was put at ease and talked through everything with clarity. It took about a week for the effects to appear, and it was such a shock when they did! But it was a pleasant shock, and definitely gave me more confidence knowing that unsightly line wasn't between my eyes anymore. I'm 100% convinced of this treatment, and will definitely recommend it to others!
Taste in music? My music taste is so eclectic, I don't think I could pick just one genre! Though I am very into the band 'Haim' right now – I go through phases where all I listen to is one genre/artist for about a month!
Favourite food? Call me boring, but I'm a massive fan of traditional, home cooked English food. Give me a Sunday Roast any day of the week! Though, if you're offering to get a Chinese takeaway, I won't say no.
Favourite drink? All the Gin!
Favourite film? Definitely the Gene Wilder version of Charlie and the Chocolate Factory. Having said that, I have a massive weakness for the Harry Potter films, and anything even remotely scary/creepy.
Favourite place in Soho? Anywhere that sells an Espresso Martini, and has a fun atmosphere – I'm easily pleased!
Favourite way to pass the time? Reading Thriller novels. They're my guilty pleasure! Usually reading a different one per week – ask for my recommendations, I've got plenty!