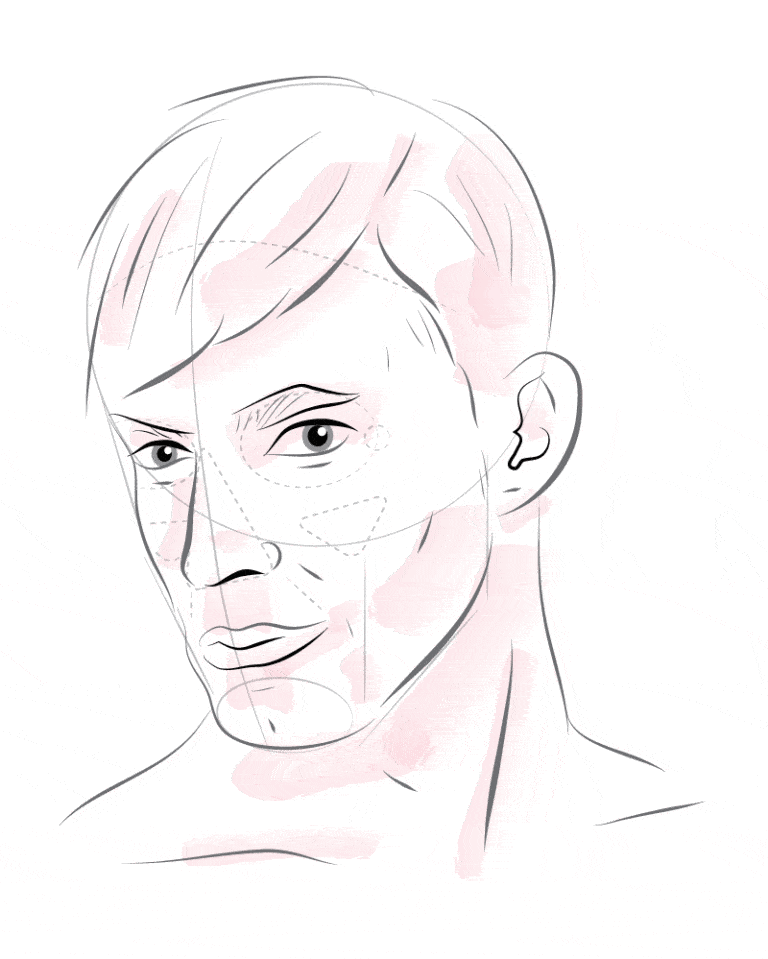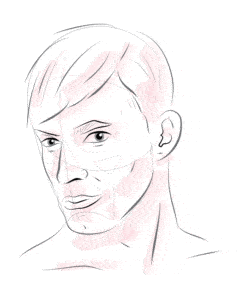 At Face Clinic London's central location in Soho we have established a large and loyal male client base and have 10 years experience in treating men and women alike.
Important differences exist when treating the male and female face to achieve an optimal aesthetic outcome. An appreciation of what our male clients want, and an understanding of how to apply these objectives to the male facial anatomy, allows for consistent, natural and pleasing results.
Frequently Asked Questions
What is different about treating men's faces?
The treatment plan for every patient at Face Clinic London is customised to the individual according to the clients facial anatomy and desired outcome. However, more broadly speaking, there are important differences when working with the male face, that must be integrated into the personalised approach. Inexperienced practitioners often fail to work with these differences, ignoring the rules of the male aesthetic. In treating men and women the same way, an unsatisfactory outcome is likely.
Brow
Whilst beauty remains in the eye of the beholder and changes over time, there are some observations that hold true about what constitutes a desirable and masculine look. The first consideration when treating the male face is the brow. The brow is fundamental to a masculine vs. feminine appearance.
In our female clients we aim to achieve a gentle arch (aka the "Kylie Kick") and aim to have the brow sit higher, a few centimetres above the brow bone. This would look bizarre on a mans face where a straighter and lower brow is more desirable.
We modify our treatment technique to respect this.
Jaw
Men may also have, or desire, a wider and squarer jaw. Careful consideration of the anatomical lines that make up the male facial anatomy determine how we use filler injections to maintain or enhance such features.
Hairline
Men often have higher hairlines, or an absent hairline. When treating lines and wrinkles in this area, it demands an treatment map that extends up into the scalp. Without treating higher towards the scalp, it is a job half done, and makes for a poor aesthetic result.
Facial Muscle
Generally speaking, men genetically carry a higher muscle mass than women throughout their body and the face is no exception. Men's brows and foreheads are usually stronger and require as much as 50% more product to achieve a good result.
At Face Clinic London we understand this and we use higher dosages as required. Unlike other clinics however we do not charge men more to reflect the higher dosages of product that is often needed.
Mastering and working with these subtle facial differences comes from paying meticulous attention to detail and from steady experience working with our large, regular male client base at Face Clinic London.
Available treatments