Hannah has been with us since March, having previously worked in various areas of Hospitality and Customer Service. Being fairly new to living in London, she loves being in the thick of it in Soho, a city girl at heart; she adores the hustle and bustle, and the lovely environment of Silver Place.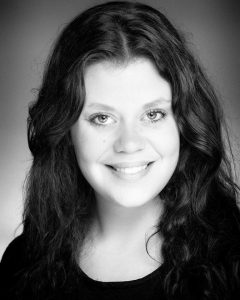 What is your favourite treatment? Having not been here that long, I am yet to try one of our many treatments. However, I am seriously thinking of testing out that Botox – the fact that so many of our clients come back time and time again, and recommend us to their family and friends – just shows it works, and the Doctors really listen to what you want!
Taste in music? My music taste is so eclectic, I don't think I could pick just one genre! Though I am very into the band 'Haim' right now – I go through phases where all I listen to is one genre/artist for about a month!
Favourite food? Call me boring, but I'm a massive fan of traditional, home cooked English food. Give me a Sunday Roast any day of the week! Though, if you're offering to get a Chinese takeaway, I won't say no.
Favourite drink? All the Gin!
Favourite film? Definitely the Gene Wilder version of Charlie and the Chocolate Factory. Having said that, I have a massive weakness for the Harry Potter films, and anything even remotely scary/creepy.
Favourite place in Soho? Anywhere that sells an Espresso Martini, and has a fun atmosphere – I'm easily pleased!
Favourite way to pass the time? Reading Thriller novels. They're my guilty pleasure! Usually reading a different one per week – ask for my recommendations, I've got plenty!