Dermal fillers can be used to enhance the lips giving fuller, more shapely and defined lips.  The lips can be enhanced by:
Creating more lip volume
Dermal fillers can be used to add volume to thin lips, giving a fuller appearance.
Defining the lip line
Dermal fillers can be injected along borders of the lips and into the cupids bow to accentuate the lip line giving a more shapely and youthful appearance.
Correcting marionette lines
Marionette lines are lines that are present just below the corners of the mouth and occur with loss of volume associated with ageing.  They can give the appearance of pulling the mouth downwards giving a sad and unhappy facial expression.  Dermal filler can be injected just below the corner of the mouth to soften these lines by adding volume to the area and giving shape to the lips.
Reducing smoker's lines around the mouth
Smoker's lines are vertical lines mainly above and along the top lip and these can be effectively reduced by Dermal filler treatment.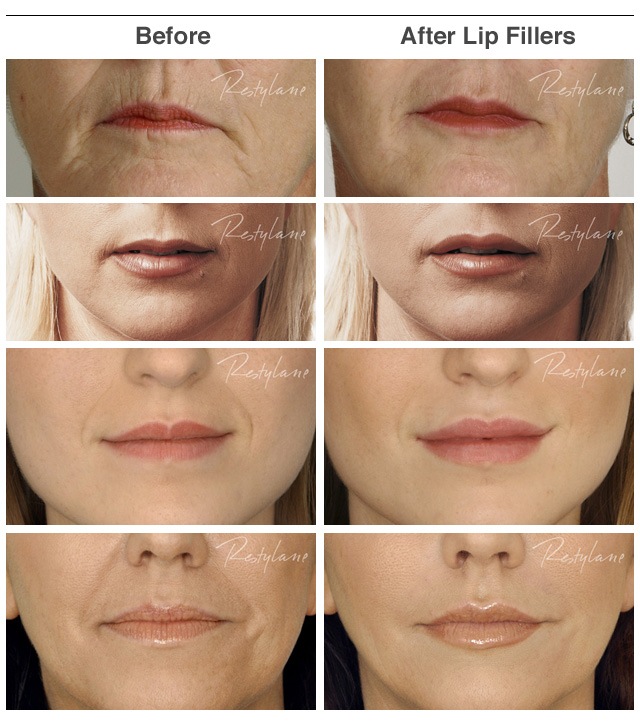 Our treatment
At Face Clinic London we use market leading products Restylane and Juvederm for lip enhancement. All our treatments are always administered by fully qualified doctors. We offer all our clients a no obligation consultation where we listen to your treatment expectations and work with you to get the best results that you are happy with.
At Face Clinic London we only use Dermal Filler products with local anaesthetic lidocaine included for a more comfortable treatment experience. We will also use a numbing cream before the procedure begins. The treatment itself takes about 30 minutes and the results are visible instantly. There may be small amount of swelling and bruising after the procedure which will settle over a few days.
The effects can last for about 3-6 months after which the filler dissolves naturally in the body and lips return to how they were before treatment.
Find out more
To find out more about Dermal Fillers, please visit our Dermal Fillers page.