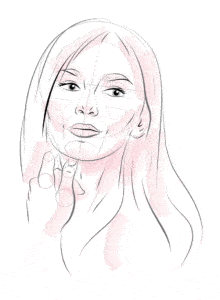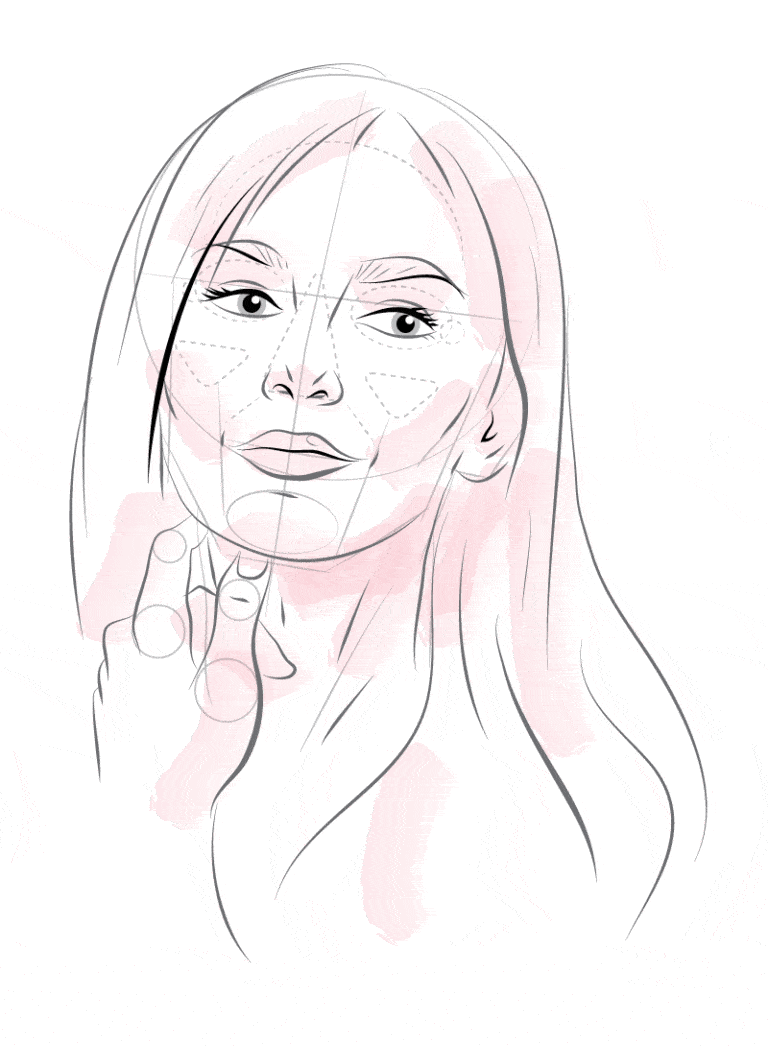 Profhilo BODY is a new treatment, following in the footsteps of the hugely successful award winning Profhilo for face and neck.
It is the only injectable treatment directly targeted towards treating body skin laxity. Profhilo BODY specifically counteracts skin laxity of the abdomen, inner arms, knees and décolletage/chest whilst improving hydration.
Profhilo and Profhilo BODY contain the highest concentration of hyaluronic acid on the market.
Frequently Asked Questions
What Causes Skin Laxity?
Skin strength is provided by collagen whilst elastin offers elasticity. A combination of age, genetic and lifestyle factors alter the collagen and elastin fibres within the skin, damaging the structural integrity of the skin, giving way to laxity.
How does Profhilo BODY work?
Each injection delivers high and low molecular weight hybrid complexes (HCC) of ultra-pure hyaluronic acid into the skin, stimulating a chain reaction; skin cells begin to proliferate, migrate and re-organise, essentially building a new scaffolding to support and structure the skin. The skin is remodelled, restoring laxity where it was previously lacking.
How does Profhilo differ from other Dermal Filler products?
Profhilo has one of the highest concentrations of Hyaluronic acid on the market. Uniquely, it is stabilised using a thermal process, meaning it does not use BDDE or any other chemical agents. It's production process results in a low inflammatory response when injected, and extensive spread-ability, allowing a small amount, strategically injected, to produce the desired result over a larger area.
What can I expect during a Profhilo BODY treatment?
Every treatment involves a personalised consultation to ensure that this is the correct treatment to meet your objectives.
Multiple injection points are mapped out on the area to be treated and a specific amount of Profhilo BODY is injected into the skin. This is a quick and well tolerated procedure, and there is an option to have numbing cream applied before-hand if preferred. Afterwards, a soothing and moisturising Profhilo FIGURA body patch is applied.
This contains more hyaluronic acid, Arnica, Escin, Pineapple extract and Salvia Haenkei.
This cocktail hydrates and protects the skin whilst preventing swelling. The patch will remain on when you go home, for 2-3 hours.
What happens after Profhilo BODY treatment?
You will be advised to use the Profhilo FIGURA body cream (included) once or twice a day for the following two weeks. This multi-active deeply hydrating cream contains a dedicated formula of hyaluronic acid and Matrixyl 3000 which promote tissue remodelling and vitality of cellular functions. Downtime following a treatment is minimal, and many clients are able to return straight to work.
After Profhilo BODY treatment some reactions might occur, these include; slight redness, swelling, itching, bruising, pain and tenderness. The reactions are generally mild to moderate and usually disappear shortly after injection. They typically resolve spontaneously within one or two days.
How long do the results of a Profhilo BODY treatment last?
One of the great advantages of Profhilo BODY treatment is that the effects are long lasting but not permanent. Duration depends on many factors, such as the individual's skin type, skin condition lifestyle and age.
After a full course treatment (two treatments one month apart), follow-up sessions are normally recommended around every 4-6 months.
Is Profhilo BODY suitable for everyone?
Profhilo BODY should not be used in or near areas where there is, or has been skin disease, inflammation or skin related problems. Profhilo BODY has not been tested in pregnant or breast-feeding women. Individuals with medical conditions that lower the body's immune response or individuals undergoing therapy that is immunosuppressive may be more prone to infection by a skin injection procedure.
During your pre-treatment consultation, you should thoroughly discuss your medical history with your Doctor at Face Clinic London.
Who will perform your Profhilo BODY treatment?
Treatment with Profhilo BODY and other injectable treatments, is still largely unregulated in the UK, allowing for wide variation in the qualifications and experience of practitioners, and the standard of treatment provided to patients.
At Face Clinic London your treatment will always be carried out by a Doctor. Both our Doctors are fully GMC registered, Save Face Accredited, and engage in regular training to remain able, skilled and professional in the treatments they provide. Both our Doctors also work within the NHS and undergo regular appraisal and revalidation.
It is important that you feel comfortable with your Doctor, not only in their ability and knowledge, but also on a personal level. We encourage all our patients to carefully research the practitioner offering them treatment, and only to make an informed decision on proceeding with treatment once you are comfortable with their impression, their experience and their qualifications