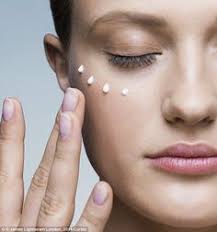 We love success stories here at Face Clinic London, especially after all the hard work our Doctors and Therapists put in! So when a client loves their journey with us, we just feel all warm and fuzzy inside! Here is a lovely little review from a client's experiences with our ZO Skincare range and our Microdermabrasion treatments:
"I have started my journey with Dr Kapoor and Sophia back a few months ago. My skin has always been a sensitive topic for me because since I was a teenager I could not find a proper way to keep it clear and beautiful. The procedure I followed, after the advice of the clinic, was a consultation with Sophia that included a microdermabrasion session of either 45 minutes or 60 minutes every two to three weeks. Quickly, after the first or second session, results started to show and I was very happy. I instantly loved the way Sophia worked and her professional yet personal way of giving me advice. After some sessions with Sophia, I met Dr Kapoor and she provided me with the ZO medical products which was a transition from having a microdermabrasion session a bit less often and taking care of my skin at home more intensely. The ZO medical products were extremely helpful and created a positive routine for myself giving daily love to my skin. It surely helped me loads. I plan on continuing my journey with Face Clinic London. Because of the results I saw on my face, I would really really trust them for more treatments that I am thinking of trying. Thank you very much for everything Dr Kapoor and Sophia ☺"
-Eleni Simoni, June 2017
So there it is! If you want more information on how we can help with your skin complaints – book in here for a consultation with either Dr Kapoor.
Check back for more satisfied client reviews of our ZO Skincare range!
FCL Team.