There are so many reasons you might not be feeling your best: Perhaps you are stressed due to spending long hours in the office or commuting back and forth to work.
Fortunately, there are a myriad of ways to remedy this emotion so that you can walk out the door every day with confidence and experience the contentment you've been craving.
Fostering Habits That Will Improve Your Mental Health
We've been through a lot this past year, and the world is in turmoil: We're barely out of a pandemic which is still affecting a lot of families as folks are attempting to re-enter this new normal and now there's a war that has led to suffering across the globe.
It's not easy to remain calm and find inner peace these days, but focusing on being your best self can make a world of difference for your immediate family.
1. Create A Daily Meditation Routine
All of us have at least a few minutes every day that we can dedicate to meditation, even if we are swamped with other obligations.
Perhaps you'd like to take five minutes to light some candles and incense while sitting cross-legged and taking a few deep breaths for about five minutes every morning.
On the other hand, you can simply sit on a chair and put a timer on.
Implementing this practice can have a powerful impact on your day, leading to increased energy levels, a greater ability to focus, and a generally calmer internal state as you fulfil your daily responsibilities.
2. Implementing A Practice Of Gratitude
When we find ourselves in an internal storm of rage, grief, and disappointments personally or professionally, it can be extremely difficult to feel grateful, but remembering everything that we do have can bring us back to our centre.
Perhaps writing down three things you're thankful for every evening can help you reach a calmer state.
These items can be simple: Maybe you're grateful for your beautiful cat, or you're thankful to have a roof over your head.
Implementing this practice is a great way to remind yourself about everything that is working in your life, especially when you're frustrated with the areas that are not running as smoothly as you'd like them to.
3. Journaling
You might want to try taking about 20 minutes each day to vent to a page that no one else will see.
This can change your life because you won't have to complain to your partner or your friends.
Instead, you can simply have an outlet.
Keeping a diary offers a myriad of benefits for your mental health, and it can also be an excellent way to develop your writing skills without having to share your thoughts publicly.
4. Reading Inspiring Books
Whether you are religious or not, it can be helpful to read books that are meant to inspire you. There are numerous authors who can help you reach the next level in every area of your life, and having that knowledge at your fingertips can make a world of difference.
5. Creating Art
Creating any kind of art—whether it's a song, an oil painting, or a personal essay—is good for the mind: These activities are wonderful creative outlets, and they also improve your mental health in numerous impactful ways.
You can share your creations with others if you choose to do so, but this is in no way required.
6. Therapy
Sometimes, we endure great trauma and other forms of intense emotional pain.
You may be struggling with confidence or trying to navigate the grief of losing a loved one.
You don't have to wade through these stormy internal seas alone: Enlisting the help of a mental health professional could make a world of difference in this regard.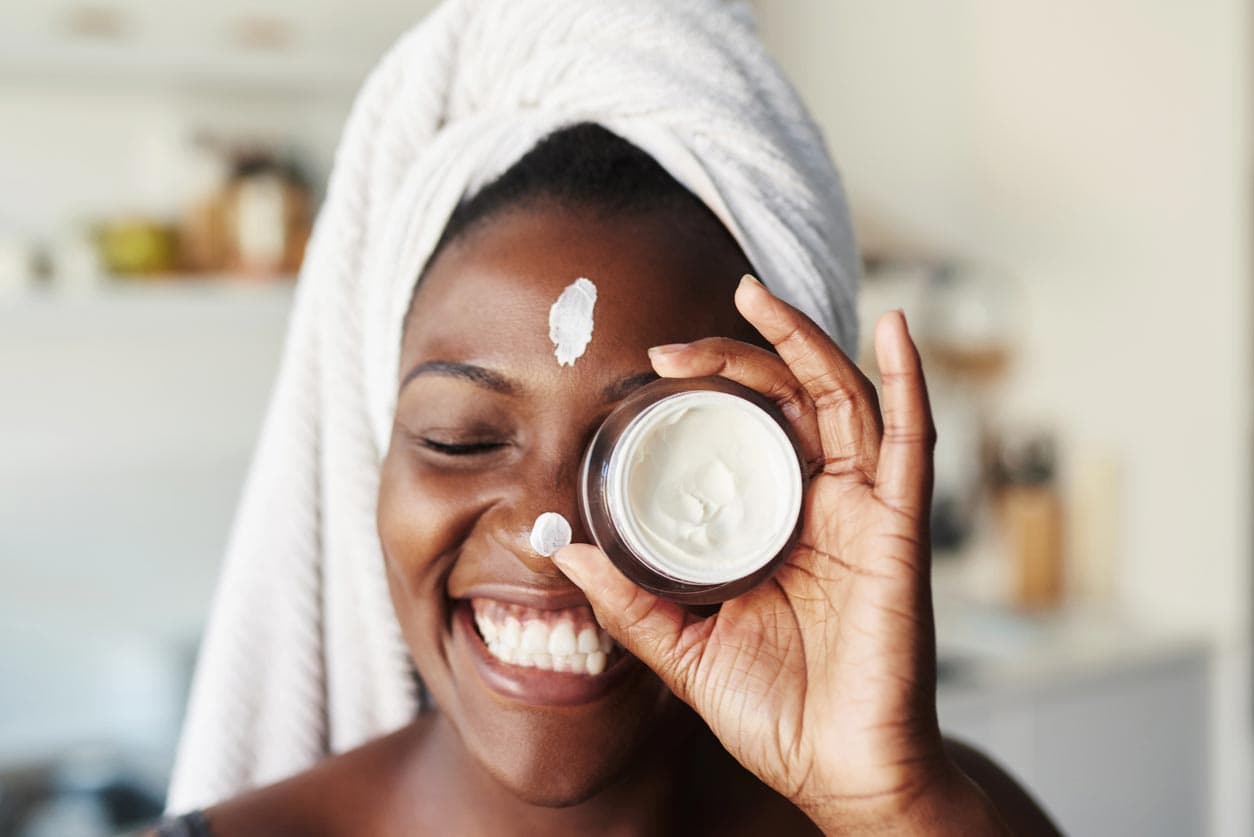 Feeling Comfortable In Your Own Skin
Feeling comfortable in your own skin can be tough, especially if you've put on a few extra pounds over the past year or wish you could fit into that dress or suit you used to be able to.
Our physicality and activity levels also have a strong impact on our internal state.
7. Eat Healthfully
The foods we put in our body can make an enormous difference on our overall well-being: If you're attempting to eat more healthfully, you may want to consider focusing primarily on consuming organic fruits and vegetables, along with whole grains and a minimal amount of protein.
Eating the right kind of fat can actually lead to weight loss, so it's important to incorporate salmon, olive oil, or avocados into your diet.
8. Exercise
It's essential to exercise at least three times per week so that you can ensure you're at your best: Aerobic activity is most critical for your emotional well-being.
If you have the time, energy, and ambition, it's also helpful to do strength training three times per week so that you can sculpt your physique to your liking!
9. Teas
It's amazing how much the right cup of tea can do for your mind and body: There are specific varieties that can boost immunity, decrease stress, increase energy levels, soothe a sore throat, and even improve skin health.
10. Incorporate A Solid Facial Skincare Routine
You don't need a lot of fancy items to have that glowing skin you're probably craving: A few high-quality products should do the trick!
Face Clinic London offers a wide range of services, including dermal fillers, wart removal, skin tag removal, and Juvederm 8-point facelifts!
We pride ourselves in providing relatively painless treatments that leave our clients feeling good inside and out!
We encourage you to speak with us about the high-quality ZO skincare range we offer as well.
You'll want to get yourself a cleanser so that you can remedy any impurities, a toner so that you can maintain beautifully firm skin, and a moisturiser to keep your face nourished and glowing.
If you're struggling with blackheads or pimples, a clay mask can help you rid yourself of these impurities if it's used consistently.
11. A Nightly Hot Epsom Salts Bath
After a long day, there's something about soaking in a hot Epsom salts bath with a drop of your favourite calming essential oil that deeply releases any tension you might be holding.
Since Epsom salt is detoxifying, this is a wonderful practice for your mind and body: It can also assist you in sleeping like a baby, so that's an added benefit!
It's essential to get around 8 hours of sleep per night for optimum well-being.
The Way You Look Can Influence The Way You Feel
As we get older, wrinkles start to appear. We might begin experiencing increased discomfort in our own skin and not be as centred or kind to others as a result.
That's why here at Face Clinic London offers relatively pain-free treatments to help you look and feel your best.
12. Our Botox Wrinkle Treatment
If you are approaching your thirties, you might be struggling with wrinkles. While this is fairly common, it can still have an impact on your self-image and overall confidence: Thankfully, we have an extremely effective treatment that can keep you looking young and healthy for a long time to come.
During your consultation, we will examine the lines and wrinkles that are currently present in your face. Then, we will analyse the way your muscles are moving to create them and, finally, we may recommend the most effective treatments for your desired results.
While lines and wrinkles are a perfectly normal part of the ageing process—they are caused by regular contraction of the facial muscles below the surface of your skin—a lot of our clients feel a boost in confidence after they've undergone our treatment.
Our primary motivation is for you to feel as comfortable as possible in your own skin.
As a lot of our clients will tell you, our wrinkle treatment is relatively painless.
13. Our Sweating Treatment
Underarm sweating can be so embarrassing, especially if you're working in a public space. That's why our clients rave about our sweating treatment, which uses Botox to significantly reduce underarm sweating for a period of up to six months.
This procedure can also be used to significantly decrease sweating in the forehead, which can be quite problematic if you work in an environment where forehead sweating may affect the job that you do.
After this sweating treatment, chances are no one will have to suffer through enduring the stench of your smelly socks again!
Excessive sweating can affect your self-confidence negatively: You might be hesitant to frequent certain public places or wear certain clothes. Perhaps it could even influence your transportation choices.
We don't want you to have to worry about this issue: We all lead busy lives, after all, and you ought to feel as confident as possible so that you can deliver those speeches with a greater level of confidence or stop being scared to visit certain people if you're sweating bullets.
You deserve to stress less and live more confidently.
Our treatment is relatively painless, as many of our clients will tell you.
Our primary motivation is simply to help you feel more comfortable in your own skin.
It's important to tend to every area of your health, and that includes looking the way you want to so that you feel your best inside and out. We pride ourselves in offering services to those who want to excel in every area of life and look incredible while doing so.
If you would like to enhance your look in a subtle and tasteful way, we are happy to help!