Moisturisers are a key part of everyone's skin care routine, and one of the only products many people can't live without. But is slathering your skin in moisturiser actually doing more harm than good?
It might come as a shock to some of the most serial moisturisers out there, but if you're overusing, or using the the wrong type of moisturiser- it could be causing your skin to become dull and dehydrated – the opposite of what it's supposed to achieve!
Many moisturisers sit on the top layer of skin (the epidermis), which then sends a signal to the lower layers of skin (the dermis) to stop producing the collagen and elastin that naturally keeps the skin looking young and feeling hydrated. This can makes the dermis lazy, which means skin can become dull and dry.
Dr. Joanna Christou, a cosmetic injectable specialist at Face Clinic London, says "over time with regular moisturiser use, the skin actually becomes dryer in the dermal layer because it becomes dependent on these products. A good tell-tail sign that this is happening is if your skin feels dry and tight a few minutes after coming out of a shower."
If your skin becomes dehydrated it can lead to problematic skin – as you are removing the essential NMFs (natural moisturising factors), and your skin responds by producing more sebum, which can lead to clogged pores and acne.
So what's the solution to kickstarting our skin into keeping itself hydrated? A simple skincare regime can help.  Dr. Christou recommends Zo Skin Health range created by Dr. Zein Obagi. Dr. Obagi is a world-renowned dermatologist. He has developed a results-orientated medical skincare program that has become the leading physician-dispensed brand, using more potent ingredients, concentrated formulas, and an aggressive delivery system than other non-prescription skincare programs.
"The Zo Skin Health range is scientifically designed to directly target the cells that rehydrate the skin and kick-starts them back into action producing your bodies NMF's It also works well for those with problem skins including acne, pigmentation and ageing skin concerns" says Dr. Christou.
If the thought of leaving the moisturizer at home and letting your skin do all the work still fills you with fear, don't worry. You do not necessarily need to 'ditch' your moisturiser; you just need to make sure you are using the right one with the most beneficial active ingredients. As a rule different skins don't need different moisturizer – as long as you are following the correct healthy skin care routine with ingredients that are known to hydrate and exfoliate then you are a step closer to healthy happy skin.
So what should you look for in a moisturiser? Hyaluronic acid (HA) as a key ingredient and is used widely in skin creams and injectables. HA is a carbohydrate that occurs naturally throughout the human body and is known as the 'water loving molecule as it binds water and can hold up to 1000 times its weight in water.   Retinol is also a useful ingredient as it helps to stimulate epidermal renewal and collagen production. Combining these two ingredients can enable better skin through exfoliation and rehydration of healthy skin cells to make your skin soft, supple and glowing and overall more youthful.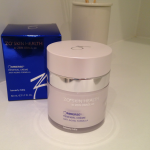 One that has all this and more is the ZO Skin Health Ommerse Daily Renewal Creme. It's packed with pure retinol, powerful anti-oxidants and a soothing agent to repair the skin barrier and rejuvenate the skin, and better yet, it lasts all day. You can find more about the ZO Skin Health range by popping into our Soho Clinic, and speaking to one of our team.
Don't forget to follow us on Twitter and Facebook for the latest news from the clinic!