If you are struggling with dry, flaky skin, you are not alone, but this can be extremely itchy, uncomfortable, and just generally frustrating. It's important to maintain a glowing complexion. If you are looking for a solution, AHAs or retinol might be the answer.
What Is Retinol?
Retinol is a wonderfully effective ingredient that can function as an accessible fountain of youth as you age: It can treat sun-damaged skin, improve your complexion, and reduce fine lines and wrinkles.
What Is Retinol Used For?
Retinol can aid individuals suffering from sunburns and sun damage. It can also decrease the size of unpleasantly large pores and minimise redness. Cells naturally turn over to reveal fresh ones underneath, but this process does not occur nearly as often as you age.
When Should You Use Retinol?
Retinol is a form of vitamin A. Some people refer to it as vitamin A1. In recent years, retinol has gained popularity in the skin care market, due to its support of graceful ageing and its beneficial effects on acne and skin tone.
—Sasha Santhakumar (a writer for Medical News Today whose work was medically reviewed by Jennie Olopaade PharmD, RPH)
You should use retinol if you are struggling with dry or sensitive skin, rosacea, eczema, or severe acne. That said, it's best to speak with a dermatologist before incorporating this ingredient into your skincare routine: Everyone has different needs, and some people are more sensitive than others.
If you do decide to use retinol in your skincare routine, you'll want to consider the following side effects:
Dryness
Redness
Itchiness
While these are relatively rare and will usually disappear in a few weeks, they do sometimes occur.
How Do You Maximise Retinol's Effectiveness?
When adding retinol to your skincare routine, it's important to remember that a little goes a long way: You'll likely only want to use one product containing the ingredient. Additionally, it's essential to use skincare items that are low-strength—meaning that they only 0.01% to 0.03% retinol. Stronger strengths can be considered following a consultation.
How Long Will It Take for You to See Your Desired Results?
It will likely take anywhere from six weeks to three months to see any noticeable results. However, many individuals consider the difference this ingredient makes well worth the wait.
How Can You Minimise Irritation?
You'll probably want to minimise any discomfort you could potentially experience. You can decrease the irritation to your skin by implementing the following habits:
Cleanse your face at night with your favourite products. Then, wait for at least thirty minutes to apply retinol to your skin.
Always moisturise before or after using retinol.
Keep the ingredients in the rest of your routine in mind: You'll want to avoid acne treatments on the nights you apply retinol.
Stick to one and only one vitamin A product. This will likely help you avoid irritation and other unwanted side effects.
How Often Should You Use Retinol on Your Skin?
The short answer is that it depends on a myriad of factors. That being said, less is usually more with this ingredient, especially if you've just added it to your skincare routine. In short, you can use retinol more if your skin has become accustomed to it and the side effects are minimal.
What Is Alpha-Hydroxy Acid?
Dry, flaky skin is unpleasant and can become itchy if left untreated, but the term "acid" might be intimidating.
"Alpha hydroxy acids (AHAs) are a group of acids that occur naturally in fruits, sugar cane, and milk. In skin care, people use them as exfoliants to remove dead skin cells, as well as to treat specific concerns."
—Beth Sissons (a writer for Medical News Today whose work was medically reviewed by Cynthia Cobb, DNP, APRN, WHNPBC, FAANP)
Fortunately, AHA is simply an excellent exfoliating ingredient in the world of skincare. There are three common types of exfoliating acids: alpha-hydroxy acids, (AHAs), beta hydroxy acids (BHAs), and polyhydroxy acids (PHAs).
AHAs are more water-soluble than the others and work beautifully on the skin's surface, leaving you glowing.
When Should You Use AHAs?
If you have dry, flaky skin and need a potent exfoliator, alpha-hydroxy acids are likely the answer: They remove layers of dead skin, giving you a smoother complexion.
AHAs often provide the following benefits:
Brighten your skin
Are an excellent exfoliator
Plump and smooth your complexion
Reduce fine lines and wrinkles
Boost circulation
Reduce discolouration
Treat and prevent acne
Additionally, AHAs may be helpful if you suffer from melasma or post-inflammatory hyperpigmentation.
Can You Use AHAs?
The vast majority of people can use this ingredient with no issues, even if they have sensitive skin. That being said, you do have to take certain precautions for the best results: There are potential side effects:
Mild skin irritation
Redness
Swelling
Itching
Skin discolouration
These can take three to four days to occur.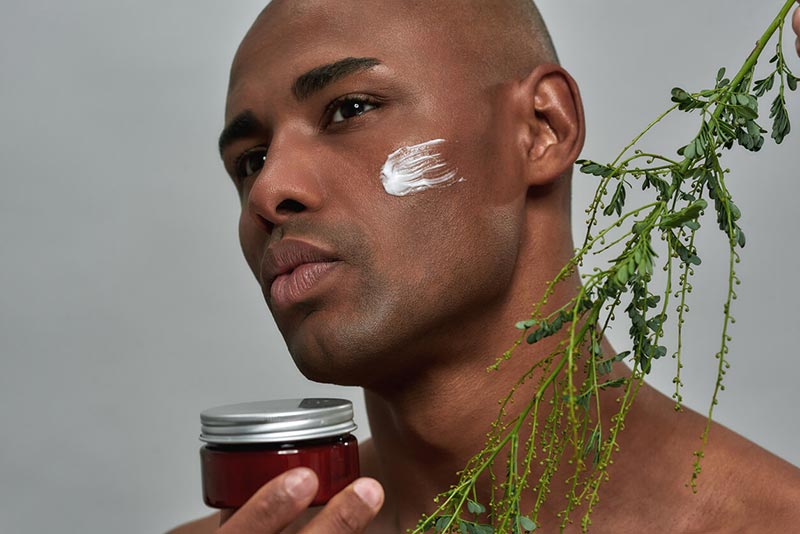 How Do You Incorporate AHAs Into Your Skincare Routine?
You'll want to practice caution when incorporating AHAs into your skincare routine: It's probably ideal to give it a month before using them daily. Before that, it's best to use items containing this ingredient every other day.
Some types of AHA products are wash-off, while others require a person to leave them on the skin. This and the AHA concentration can affect their potency.
Before choosing an AHA product or exfoliation method, the American Academy of Dermatology (AAD) recommends that people consider their skin type and the other products they already use.
If AHAs are already present in other products, or a person uses manual exfoliation, adding another exfoliant may be too much.
If people are unsure of which type of product to choose, they can consult a dermatologist for advice.
—Beth Sissons (A writer for Medical News Today whose work was medically reviewed by Cynthia Cobb, DNP, APRN, WHNP-BC, FAANP)
While incorporating products containing AHAs into your regimen is often helpful, it's important to do so carefully and consult your dermatologist if you have any questions.
Our Treatments Outside of Retinol and AHAs
Perhaps you want something more transformative than AHAs or retinol. We offer some powerful treatments here at Face Clinic London. Our clients leave feeling extremely satisfied with the results. Our primary goal is to help people look and feel their best while minimising discomfort.
Profhilo Bio Remodelling
This procedure is designed to repair the scaffolding that supports the skin and remodel its structure. On top of this, you will likely leave feeling rejuvenated—Your skin will almost always be more hydrated after our Profhilo Bioremodelling treatment!
By stimulating collagen and elastin, the building blocks of the skin, it helps to restore your skin's elasticity and firmness. We can perform this procedure on the face, the neck, the hands, the abdomen, and the knees.
Restylane Skin Boosters
If you're looking for an alternative treatment to AHAs or retinol, our Skinbooster treatment nourishes your skin and delivers deep hydration, improving your complexion for a smoother, more refined appearance. It also evens out the texture around your mouth, chin, and lower cheeks.
Platelet Rich Plasma Therapy
Platelet Rich Plasma Therapy uses the body's own healing powers to stimulate new tissue growth and gives your skin a healthy glow. It's probably the closest thing to an actual fountain of youth you can find! We frequently treat areas around the eyes, jawline, cheeks, neck, and forehead.
This procedure can decrease marionette and nasolabial lines as well.
Our Botox Wrinkle Treatment: An Alternative to Retinol and AHAs
Fine lines and wrinkles are often an inevitable part of the ageing process, but they no longer have to be: Our Botox wrinkle treatment can make your complexion smoother so that you look 25 even if you're 35. What they don't know won't hurt them!
The procedure itself is performed with intense precision, yet it only takes 15-30 minutes to complete, so you can almost always get back to doing whatever you love in life sooner than later. That said, there are some side effects that can occur, which include mild redness and slight swelling, as well as mild bruising. These usually resolve themselves thirty minutes or so after you have undergone the treatment.
You can expect to see results in three to fourteen days, and we are happy to make any desired adjustments—if necessary— at that point! No additional fee is required for this service.
We take great care to speak with each and every client about their individual needs and will always be extremely honest with you about what the best option is for your desired results: We start with a consultation to determine your specific goals. Then, we perform the procedure with ultra-fine, disposable needles to minimise discomfort as much as we possibly can.
Incorporate Retinol and AHAs Into Your Skincare Routine
While there is a myriad of ways to improve your looks, it may be helpful to accentuate your appearance with a little extra help from our team. We're happy to help you look and feel your best! You can book a consultation with us or learn more about our services here.